We have lost our hearts to the natural paradise and peaceful lifestyle in Costa Rica. Follow our wheel tracks on a road trip to our four favorite places in the country of Pura Vida.
Written by Mette / Photo by Martin
The Travel Guide has been published in IN Magazine, 2016
Translated from Danish
---
The last rays of the sun are squeezing in between the few open slots of the dense tropical forest above. And in the horizon The Pacific Ocean is glowing in a golden light. The alluring view makes everything stand still. Almost.
When in Costa Rica you just have to wait a moment to see something move. Let your eyes drift and you will discover the colorful life of exotic animals of whom you are sharing the view with. Toucans, hummingbirds and red macaw parrots flying around. Curious Capuchin Monkeys jumping from branch to branch and in the top of a tree a drowsy sloth is surely hanging.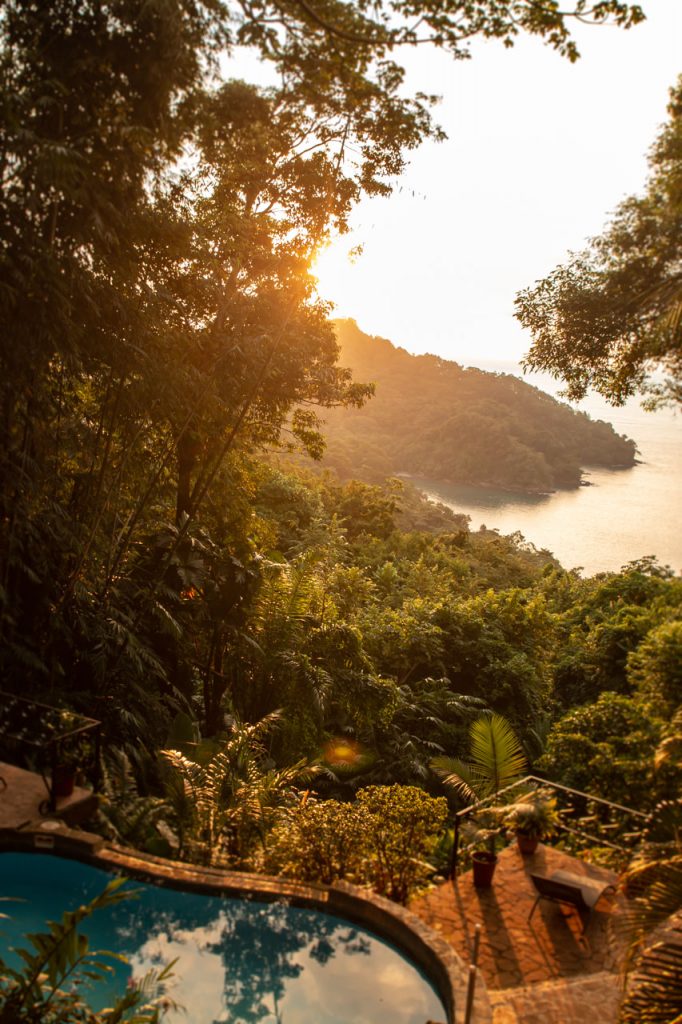 It's as if Mother Nature has been particularly generous in Costa Rica. Although the country is not much larger than Denmark many believe that it has the highest concentration of biodiversity worldwide. It has a rare abundance of flora and fauna, which the Tico's are world famous for taking care of.
Costa Rica are a pioneer in ecotourism and one of the few destinations in the world where the development of the holiday paradise takes place in harmony with nature.
Peace, love and pura vida
Costa Rica is in many ways an oasis of peace. After the civil war in 1948 the country dissolved their army and instead used the money on a peace university that educates academics from around the world to prevent conflicts. And the mentality of the Tico's are characterized by a laid back kindness:
They are the embodiment of epicures. Their motto is "Pura Vida", which can be translated into "pure life" and is used in many daily contexts. As a greeting, as a thank you, and as a way to remember each other that life is good. That life should be enjoyed. And it's not hard to enjoy Costa Rica.
Although it is 500 years ago since Christoffer Columbus named the country with the Spanish term for 'rich coast' it still fits today. 1200 kilometers of coastline stretches along the Pacific Ocean to the west and the Caribbean Sea to the east. For many Costa Rica is synonymous with turquoise blue water and swaying palms that complete the dream of a paradise beach. Adding to this – a billowing landscape of mountains with steaming volcanoes rises majestically over the lush land with coffee fields and orchards.
OUR 4 FAVORITE PLACES
In December to January 2015 we went on a road trip through the lush landscapes, along the edge of the Pacific, high up in the clouds, and towards the top of a volcano. For us, the best way to experience Costa Rica is behind the wheel of a 4×4 car. With the freedom to decide the pace and content of your journey.
Here we have collected our best tips for our four favorite places in Costa Rica:
→ Manuel Antonio
→ Santa Teresa
→ Monteverde
→ La Fortuna & Volcano Arenal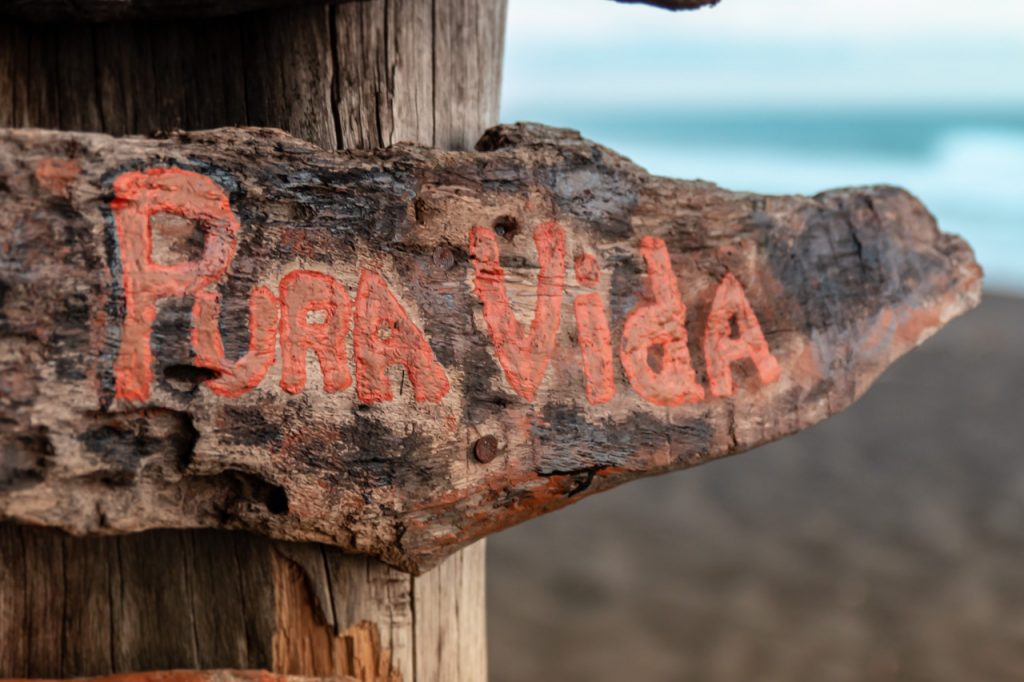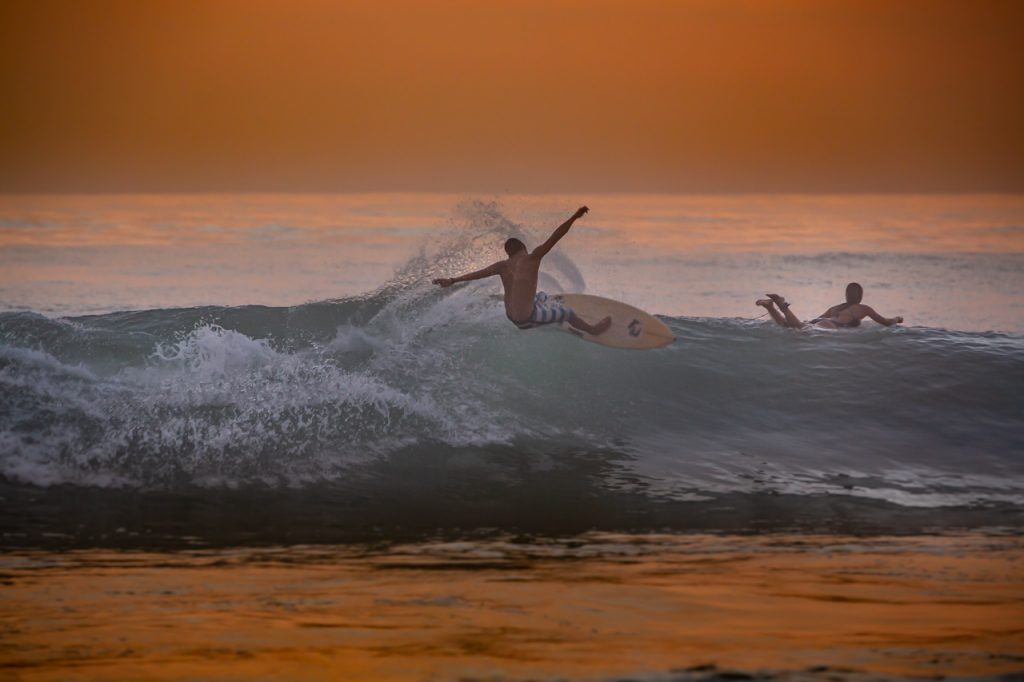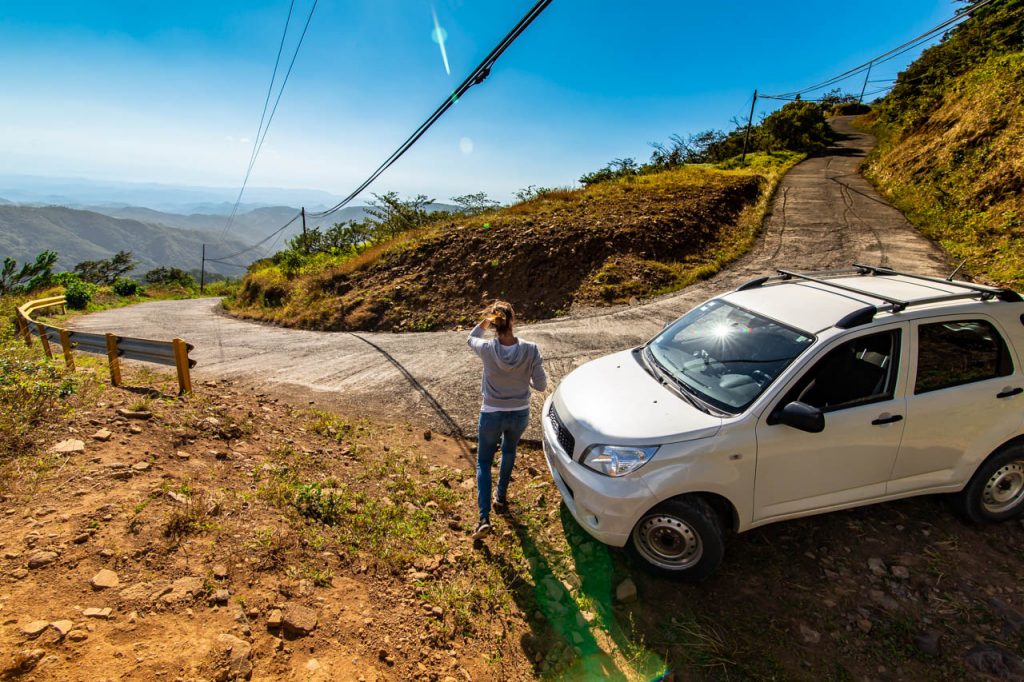 GOOD TO KNOW
BEFORE DRIVING IN COSTA RICA
The roads
What Costa Rica has in beauty it lacks in infrastructure. The main highways and cities are asphalted, but driving in the rest of the country takes place on rough dirt roads. With a four-wheel drive car you can easily cross the large holes, steep slopes, narrow passages, and hairpin curves on an uneven surface.
Slow down
In addition you are likely to meet cattle on the road and get stuck behind heavy duty vehicles in an involuntary Sunday-tempo. So despite Costa Rica's size you can expect to spend more time than normally estimated for relatively short distances. Slow down and enjoy the nature paradise.
Find your way
In Costa Rica it is usually only the roads in the cities and the major highways that have official names. Often the small roads cannot be found on either the map or the GPS, and the amount of street signs may be inadequate to help you.
The locals are often navigating by using location-specific things. This means that you will often experience address descriptions such as "250 meters west of the bank" or "opposite the red house". Therefore, always make sure to arrive at new places in daylight.

Best time to visit
Costa Rica has a comfortable tropical climate year round but the best travel time is from December to March, as it is outside the rainy season, where several roads close due to rain. However, you can travel to Costa Rica out of high season, where prices are drastically reduced and the landscape is incredibly green.
Security
Costa Rica is a peaceful country and a safe destination. Armed with common sense you should able to travel in all regions on your own without problems. The locals speak Spanish, but in the tourist areas English is also common. If you plan to drive to remote areas, it would be an advantage to fresh up on your Spanish words.
Car rental
Remember to bring your international drivers license and check your travel insurance for safety.
Useful links
Mytanfeet – Travel Blog with tips on renting and driving car in Costa Rica
Tico Times – National website with travel guides to Costa Rica
Anywhere Costa Rica – Travel agency with great travel guides