Mie and Thomas packed up their Danish everyday life and went on a backpacking trip around the world for a year and a half. Here they share their insight about the travel planning, experiences, and the twosomeness on the journey of their dreams.
---
"Do you want to go to China?" That's roughly how Mie's question to her husband Thomas sounded. A question that became the beginning of their year and a half long journey around the world. Mie walked around at home in Jutland brooding on their joint summer holiday plans. The design was simple: Traveling around for a month. The problem was, the more Mie researched, the more countries were added to the list:
"I don't know how many times I said to Thomas: What do you say to this country? And this? And what do you think about adding one more month. And one more? Suddenly, the summer vacation had grown into an 18-month-long trip around the world".
The summer vacation sprouted into a 18 month trip around the world
The planning took off, and a year later, they entered the airport on a September day in 2015, waving goodbye to family and friends. Ahead lay what was to be an adventurous tour through 17 countries: Russia, Mongolia, China, Hong Kong, Philippines, Cambodia, Thailand, Myanmar, Malaysia, Singapore, Maldives, Sri Lanka, Indonesia, Australia, New Zealand, USA, and Hawaii.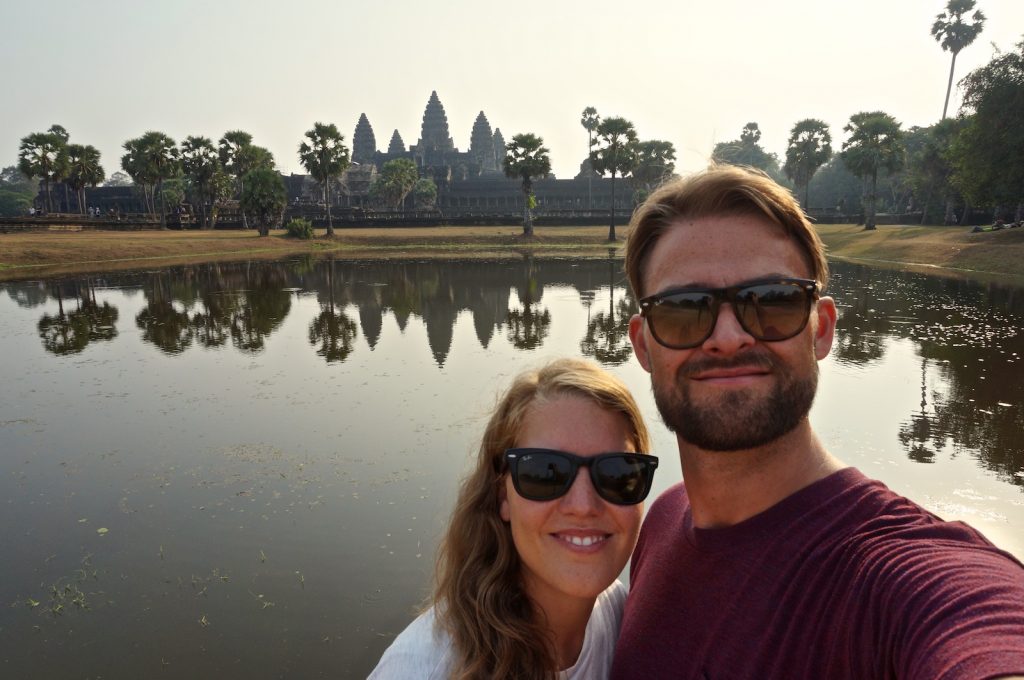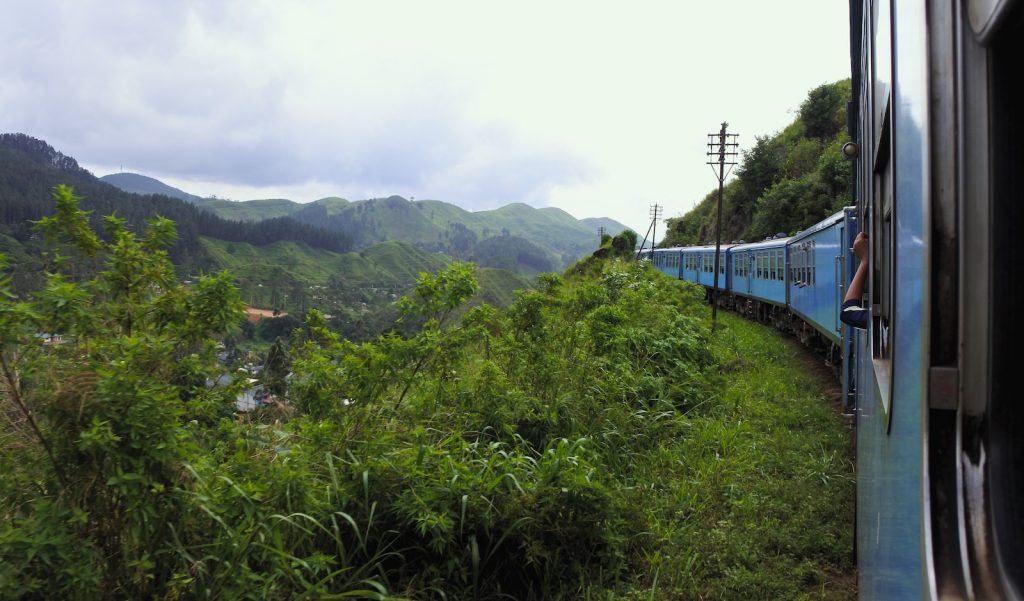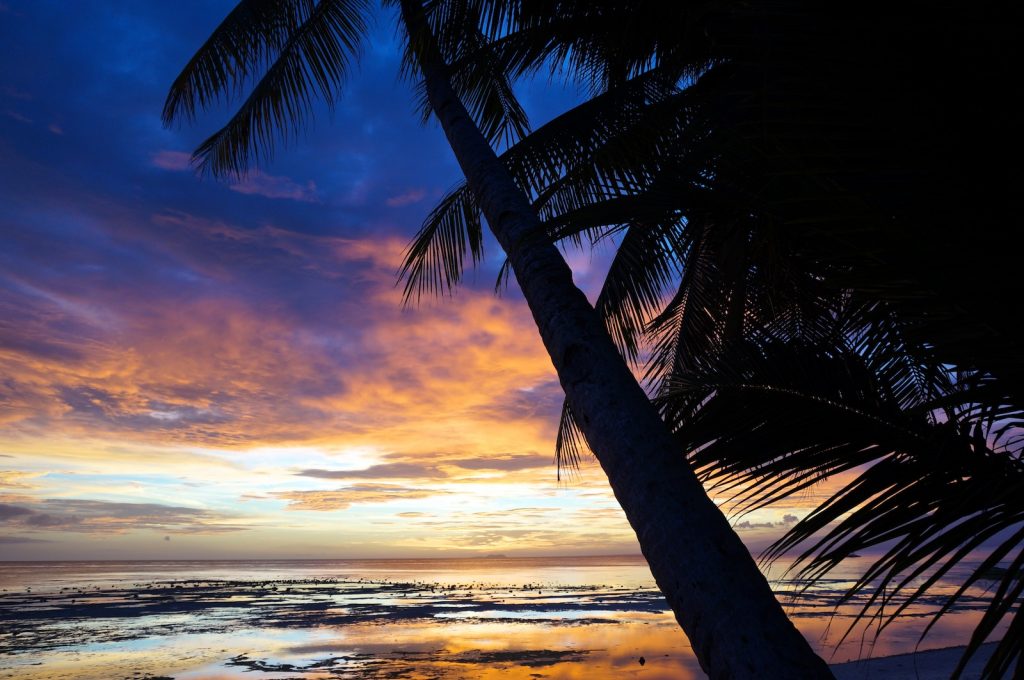 Travel dreams on Instagram
I didn't know Mie or their travel plans when one day in the winter of 2015 I came across one of their evocative travel photos from the Philippines on Instagram. My inner traveloholic was instantly stimulated as my own view of a winter-covered Copenhagen was not exactly exotic.
The rest is history: I became addicted to Mie's updates from far-flung destinations and daydreamed along on their tour for over a year. So, when the adventurous couple announced their return home in February 2017, I snuck an email to Mie to see if she wanted to share their travel experiences? Fortunately, she said yes.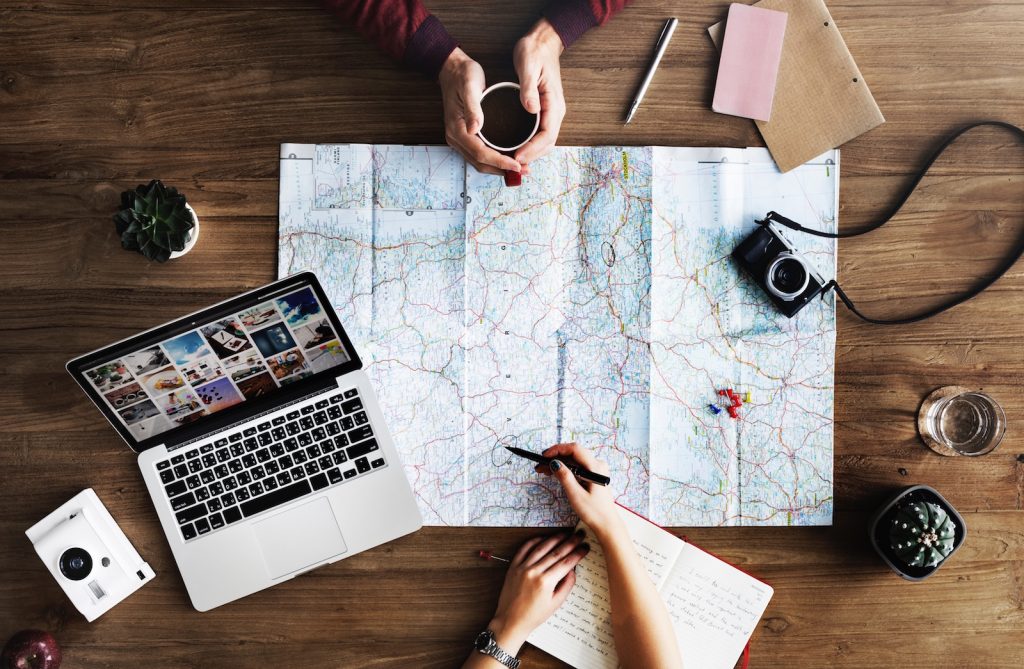 TRAVEL PLANNING
What inspired you to go backpacking around the world?
The whole idea of going on a long-term around-the-world trip probably boils down to my longing. In 2010, I went on my first trip with a backpack for 3½ months, but Thomas had not traveled as a backpacker before.
We had visited the USA quite a few times together, and after those trips, he had confidence that I could easily plan more trips. So, when I asked him if he wanted to go to China, Cambodia, New Zealand, and Fiji for a summer vacation, he said "YES!".
But I just couldn't stop there. I was constantly finding new places that I just had to see, experience, taste, and share with Thomas. The journey continued to grow, and every time we saw friends and family, the first question was always: "Where are you going now – and for how long?"
How and how much of the trip did you plan from home?
We planned the trip on our own. Thomas does not have quite the same passion for planning and research, as I do. So, I happily took care of this part!
Before we left, we had only planned the first three countries: Russia, Mongolia, and China – and plane tickets from Hong Kong to the Philippines and onwards to Cambodia. The plan was to start in St. Petersburg, where we were to take the Trans Mongolian Railway and on into the barren landscape of Mongolia. After a month's round trip here, the trip was to go to China. After that, we had nothing planned.
"We had only planned the first three countries when we left home"
Looking back, I'm glad we planned even the smallest details in Russia, Mongolia, and China. Those countries were some of the most difficult to travel around in and require completely different preparation than for example Asia, i.e., due to the obvious language barrier, poor infrastructure, and lack of tourism. This meant that the first three months were some of the hardest, but also some of the best.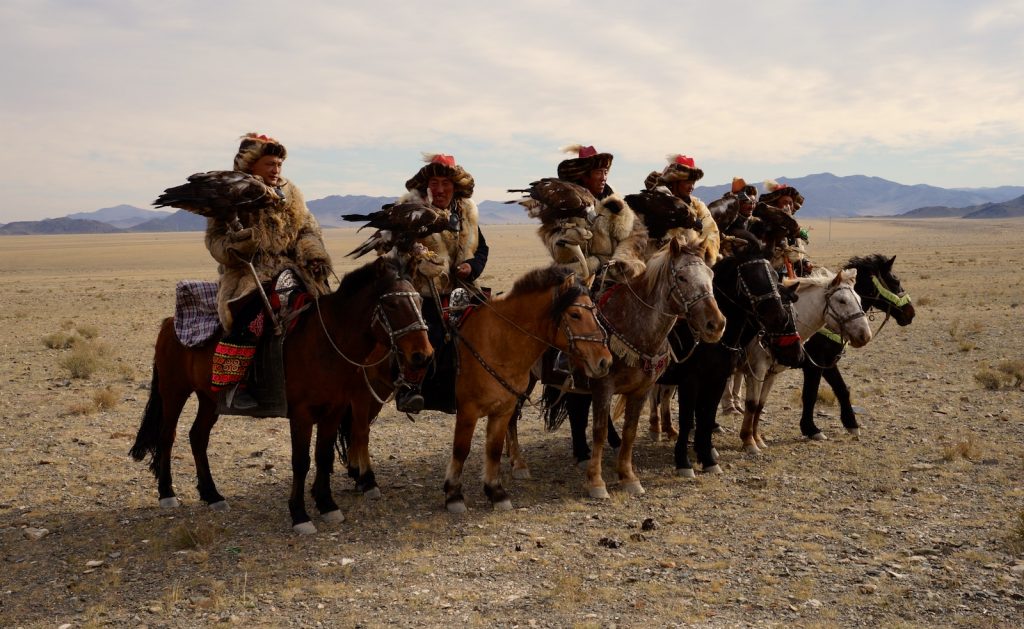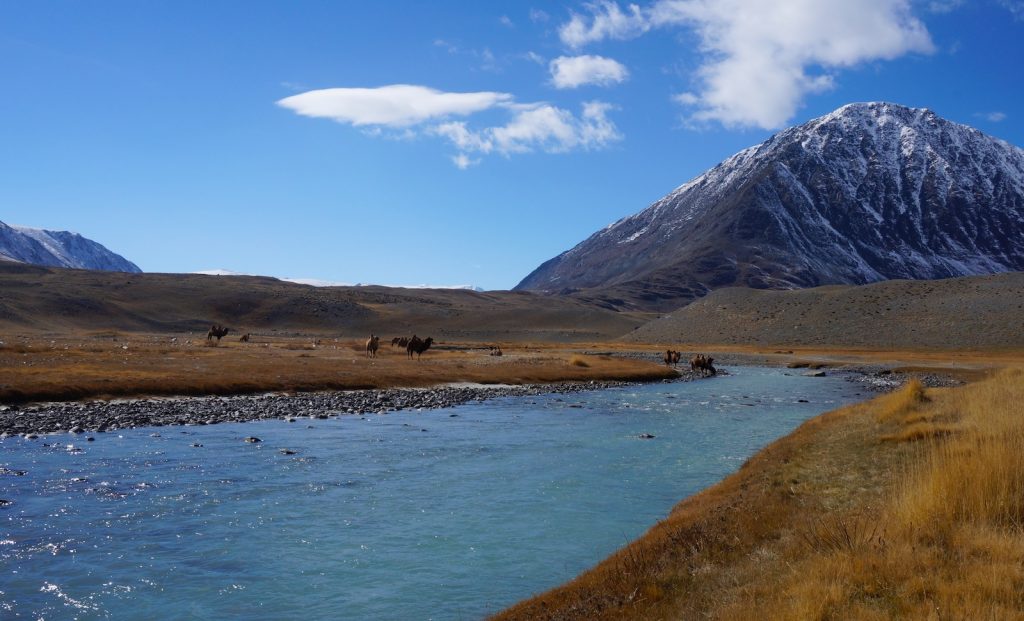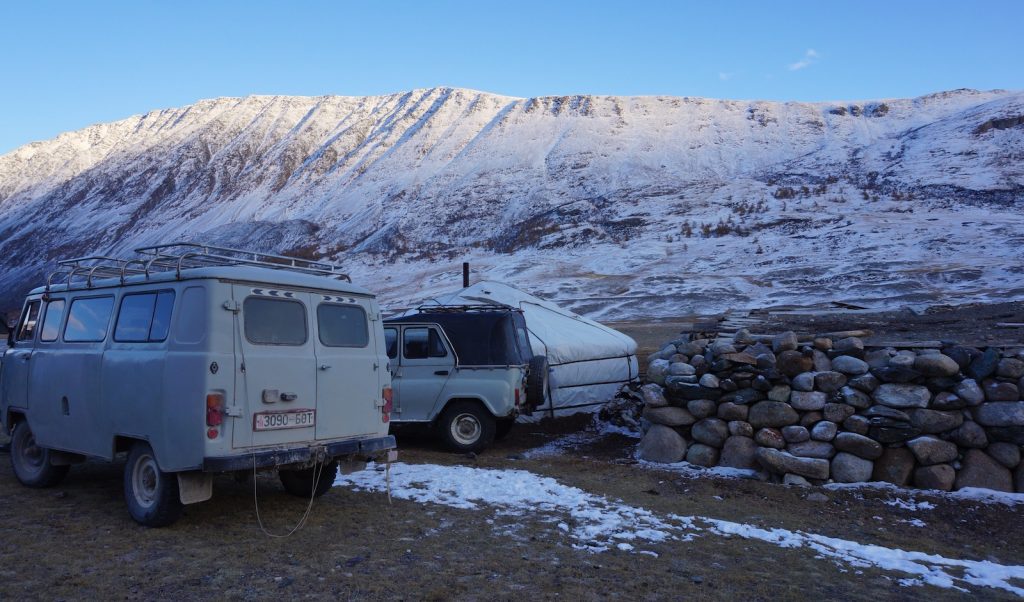 Where did you find inspiration for your itinerary?
I was primarily inspired by Lonely Planet's travel guidebooks. I don't know what I would do without them. Not before, during, or after the journey. They are great inspiration for experiences, but we especially used them to plan travel routes. They are fantastic descriptions of how to get from A to B helped us a lot in our planning.
How did you pack for the long trip?
Oh, that was one of the hardest things. Especially because our trip offered so much variety. Everything from minus 25 degrees in the western Altai Mountains of Mongolia to endless hours of sunshine in the Maldives and rainy days in Asia.
But a good piece of advice is: Pack the rucksack and then leave half at home, haha … Because you never use everything you pack, and you always have your favourites.
But there were some things that we found to be indispensable for us:
• Good hiking boots
• Extra power sockets (in Asia there is often only one socket in the room, and when both iPhones, camera, computer, and GoPro need to be charged, it is great to have several sockets.)
• A fleece jacket for cold evenings or cold bus trips in Asia.
• A small toiletry bag with the most important things from the pharmacy (everything from pills for pain, sore throat, stomach problems, and motion sickness.)
• Your own snorkel gear.
• A Kindle or Kobo, so you always have a good book at hand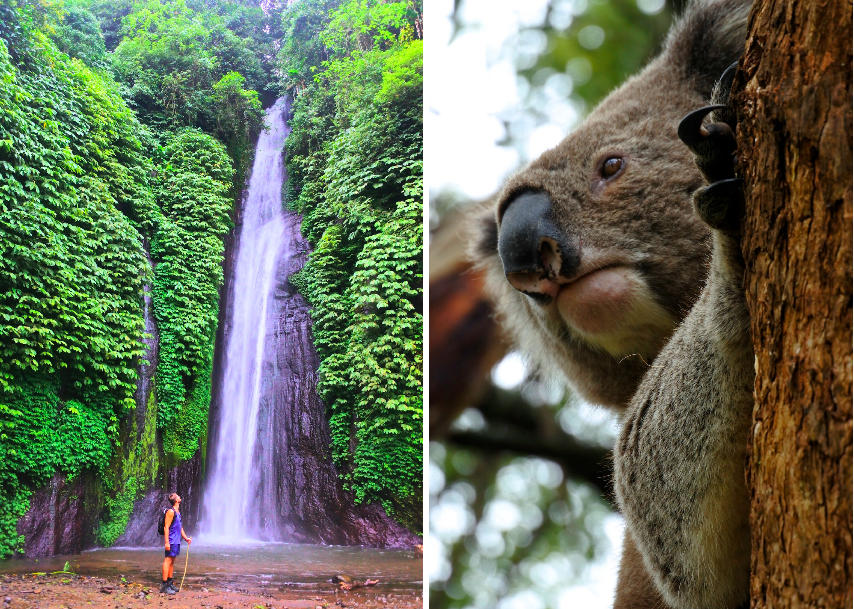 Looking back on the trip, was there anything you would have planned or done differently?
I know it sounds tacky, but I wouldn't change a single day. From all the good to all the bad. Every day was an adventure, and every day was a joy. Today we look back on memories that are priceless. I found out that I can't get enough of the world! Tastes, impressions, sounds, smells, and people …
Did you set a budget from home?
As such, we had not set a budget from home. I had calculated how much I thought we would spend. But it was difficult to predict with all the countries we spontaneously chose to visit and various experiences along the way.
I kept track of how much we spent. But it was mostly for fun, so when we hit Denmark again, we had a sense of what our money had gone to. However, the budget never influenced the way we travel, our experiences, or our thinking.
We met many travelers who stuck to a budget of €50 per person per day and counted the money every day. But we didn't have a concrete budget, we could easily spend 15 USD one day and 60 USD the next.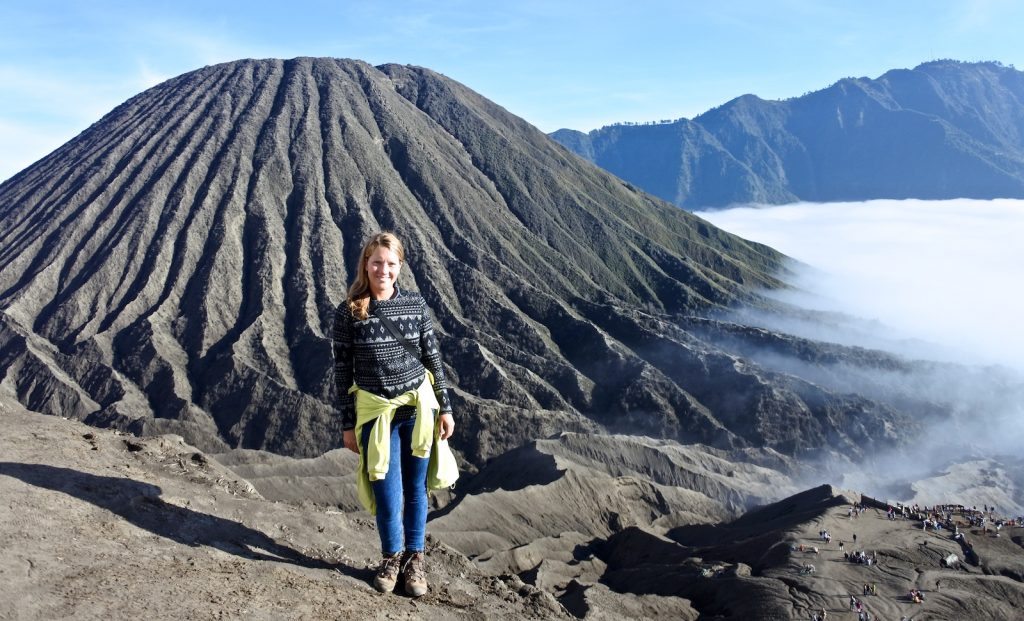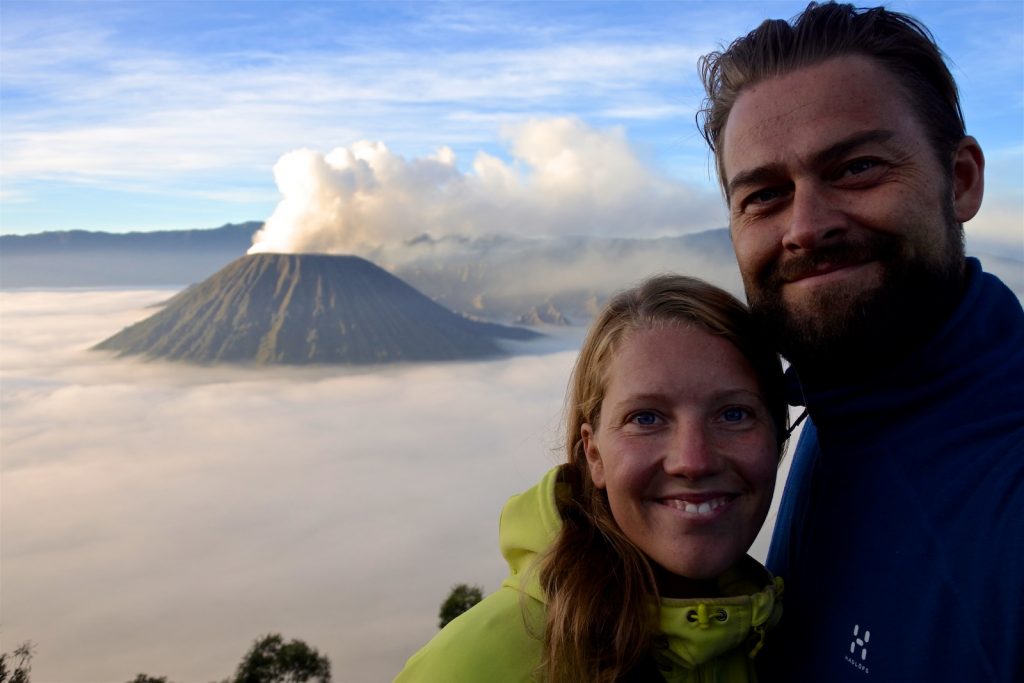 THE EXPERIENCES
It is probably impossible – but can you tell what the greatest experience was?
It was first and foremost to take the leap and throw yourself into it. Quit job and apartment. Leaving family and friends and just being just the two of us. To be with Thomas every single day, twenty-seven, and have the whole world at our feet. The freedom to take each day as it came – it was amazing!
But I think that most people are especially curious to hear about the travel experiences themselves. However, there are so many, so I would like to make a TOP 5 – but it will probably become a TOP 10 before I finish. Here goes …
Top 10 travel experiences
#1 – The magic of "The Temples of Bagan" in Myanmar. The silence, the presence, and a multitude of floating hot air balloons.
#2 – The first look over the Great Wall of China, which was shrouded in a layer of soft clouds and a drifting mist. Wow! (from Jiankou to Mutianyu)
#3 – The encounter with Mongolia's barren plains, the fantastic and foreign landscape, and the curiosity of the population.
#4 – The colorful and wonderful world under the surface of the water in the Maldives.
#5 – The highlands, the green, lush tea plantations and the hospitality of beautiful Sri Lanka, which is full of smiles, laughter, and authenticity.
#6 – Labuan Bajo's diverse wildlife. The encounter with the majestic manta ray and the fearsome Komodo dragon (Indonesia).
#7 – The encounter with the Komodo dragon and the rare and amazing Sumatran orangutan on a journey through the Indonesian rainforest.
#8 – The experience of the dramatic and exuberant Kīlauea Volcano in beautiful Hawaii.
#9 – The long and endless stretches of the iconic Trans-Mongolian Railway (Russia, Mongolia, and China).
#10 – The first glimpse of Ayers Rock, the encounter with a different culture and the endless roads of Australia.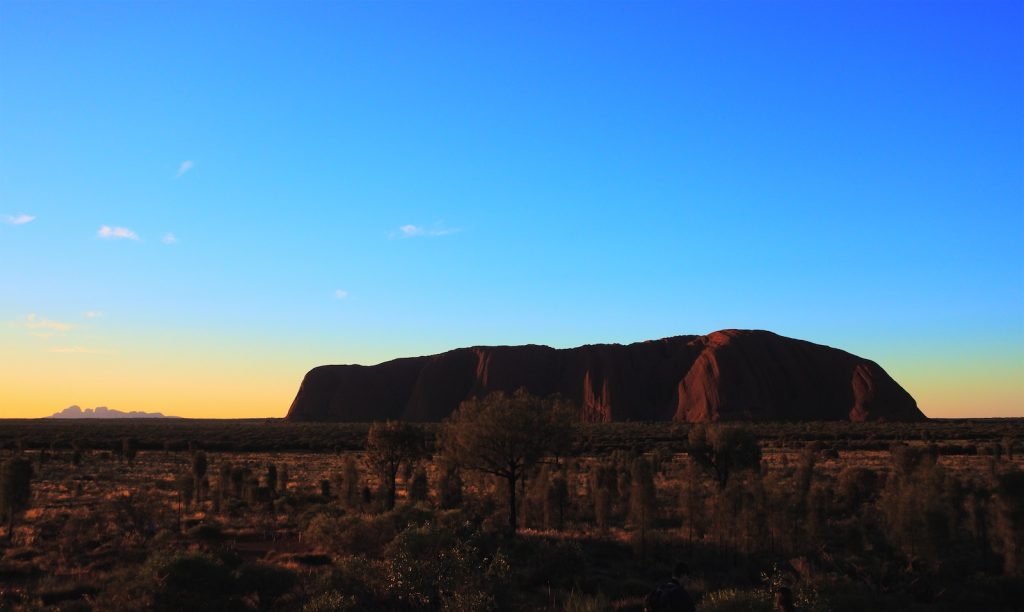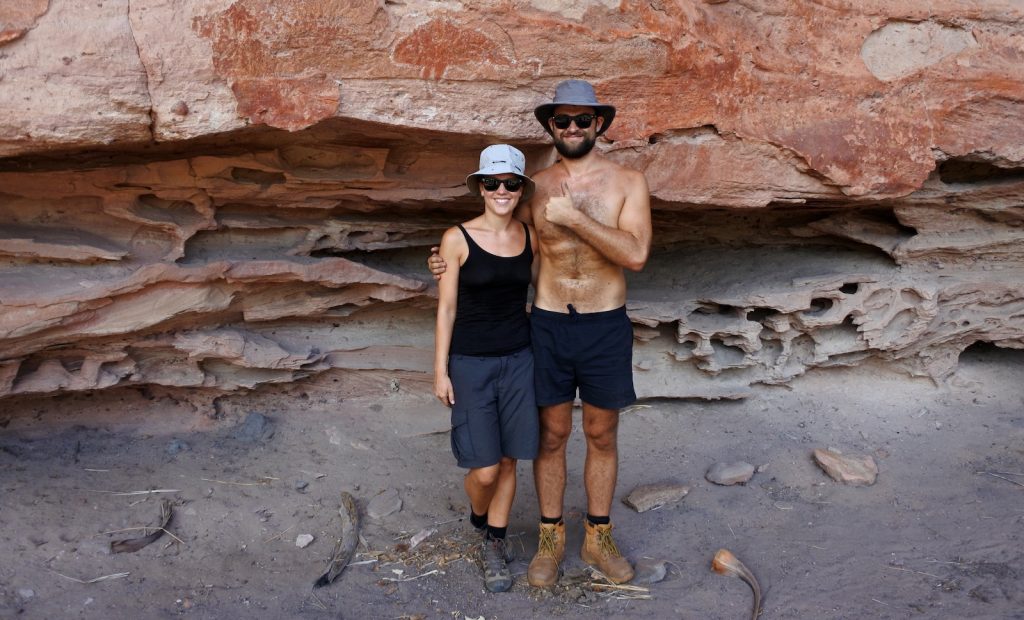 And what was the worst experience?
It was to board the plane home to Copenhagen. The last week in Miami we had been like two headless chickens. We wanted so much to get the most out of the last part of the journey – and yet we couldn't really get together for anything. Every night we said to each other: Now there are only 7 days, 6 days, etc. … until we are home again.
Now don't get me wrong, because with all the lovely people waiting for us at the airport, coming home was something we were really looking forward to. But coming home to everyday life, bills, 8-16 job, bad weather and recognizable Denmark – that was probably the worst. Not a day goes by when I don't dream back to the fantastic beaches, the hectic streets of Asia, the Australian wilderness, and the greatness of the United States. Traveling is really living.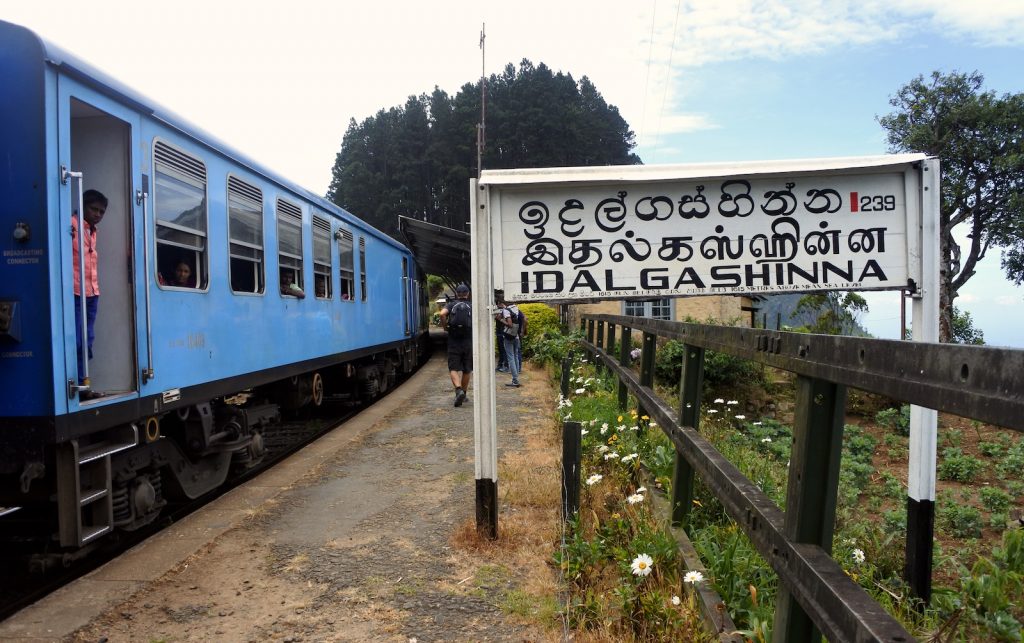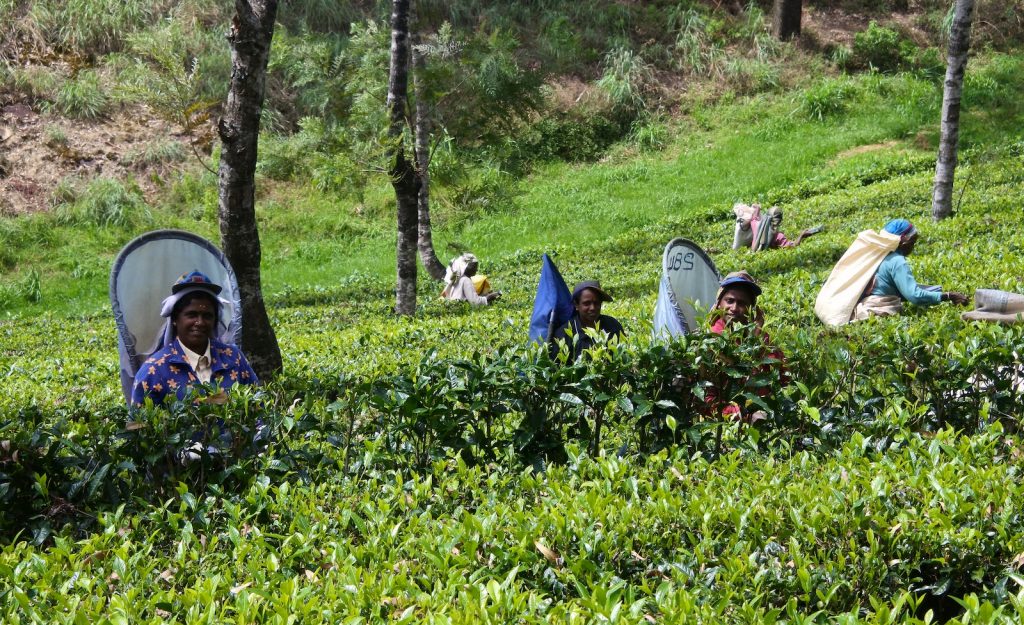 Which country would you go back to if you could go right now?
Oh, it's hard! We have seen and experienced so many amazing places. But it would be Sri Lanka and the Maldives. The Sri Lankans have a very special place in our hearts, and we will definitely go back. We spent a total of seven weeks on the small island and loved every moment. Everything from their hospitality to their smiles and helpfulness.
Another country that I know we will be returning to is the Maldives. The Maldives is so much more than just expensive resorts. The world that meets you under the surface of the sea feels completely unreal. After snorkelling in the Maldives, it was hard for us to find anything that surpassed this. It was pure paradise.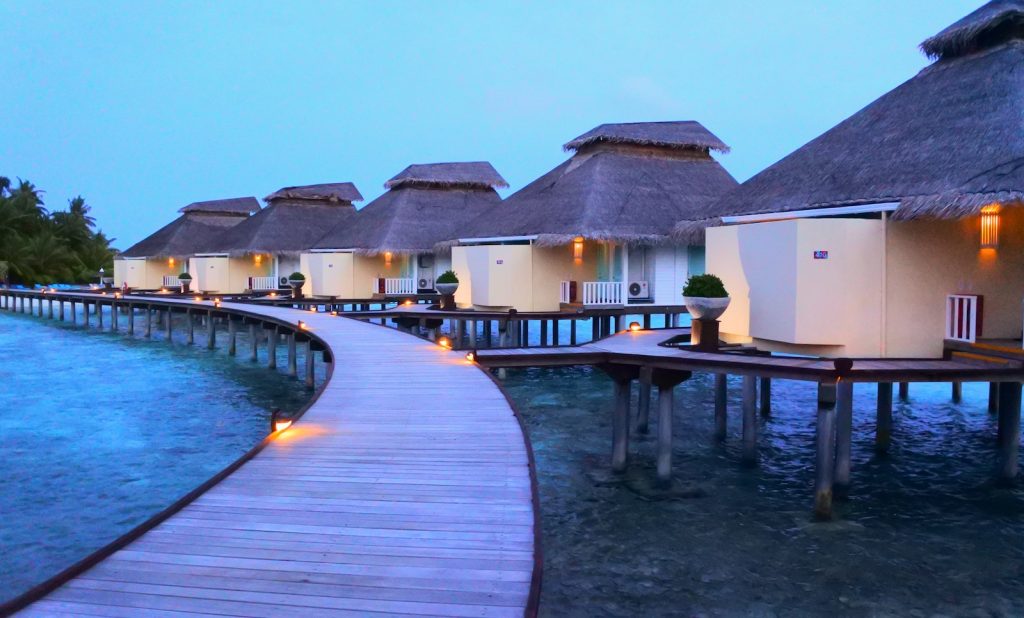 Which country made the biggest impression?
It is either Mongolia or Myanmar. Mongolia was so untouched. At one point, 10 days went by without meeting a single tourist. We traveled from the capital to western Mongolia, 48 hours by bus on dirt roads, where there was not a single person on the bus who could understand English. Not a single tourist for miles around.
Myanmar made a big impression. It is a country that has been cut off from the outside world for half a human century. They were so honoured by our visit to their country and went out of their way to give us the best experience. It is the country where we have had the greatest spiritual experiences. From magical Bagan to the sacred Golden Rock. Myanmar is special and clearly Asia's new darling.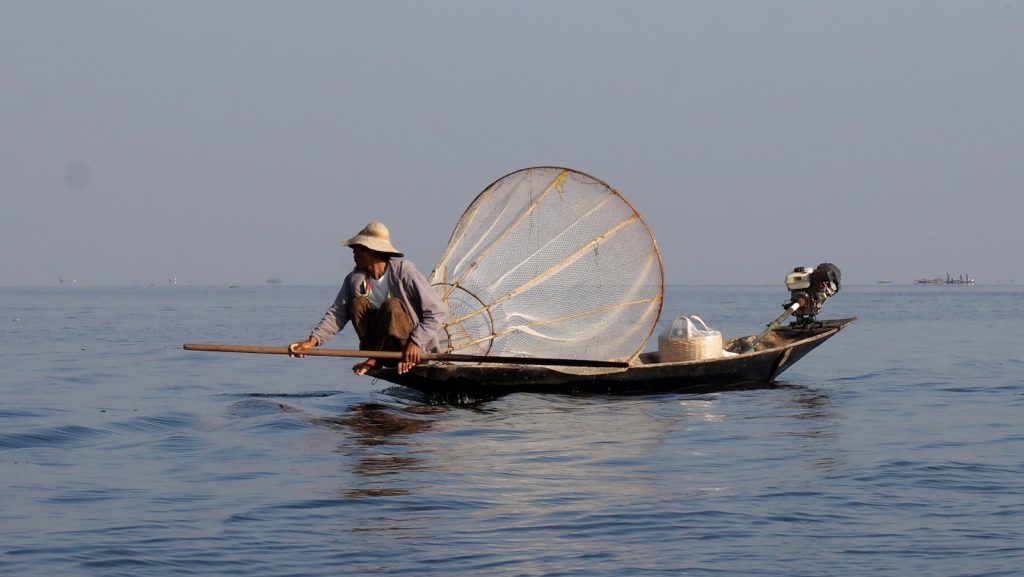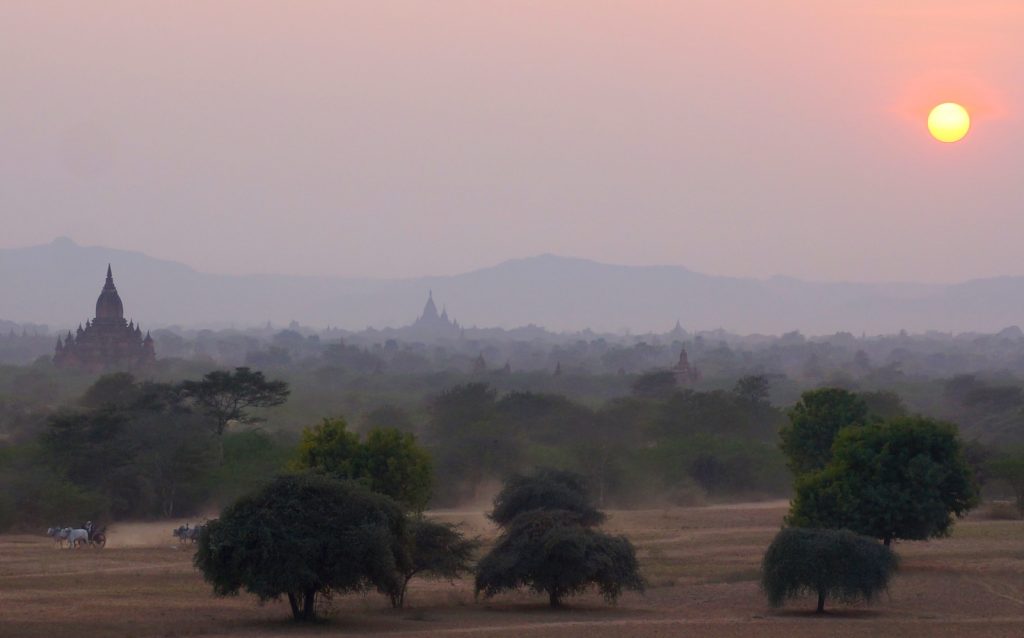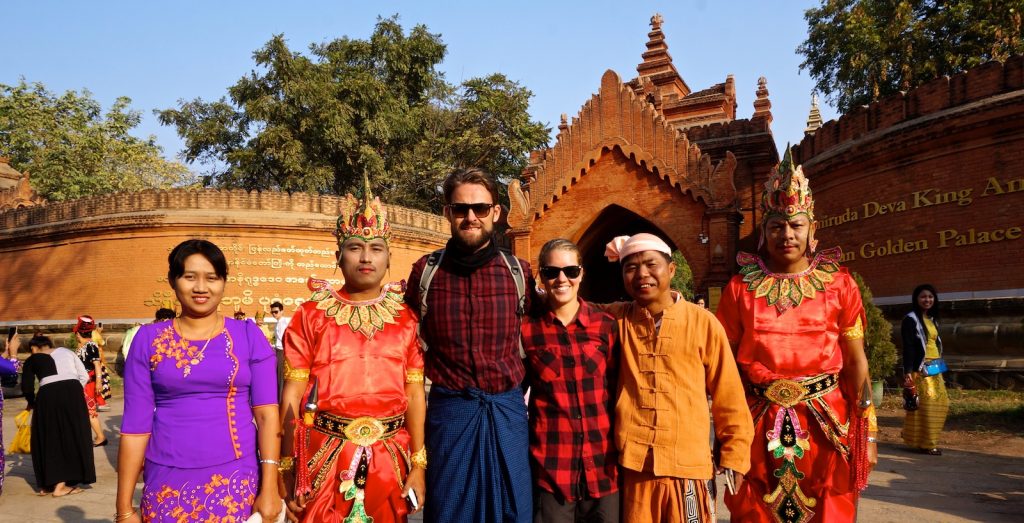 What was the biggest eye-opener on the trip?
It was the overall joy of exploring the world. A genuine joy. People who don't care about material goods, social media, and career choices. Happy, relaxed people who take one day at a time.
This is something we can learn from here in the North. Stress and social pressure are things that people carry around in today's Denmark. So, the relaxed approach to life is something we have taken home with us.
What now? How is it to be at home?
Yes, what is it really like to be at home? It is an indescribable feeling, and it was only after 2 months that it really hit us. We had just moved into our new apartment; all our things were in place and we sat down on the couch and turned on the TV. There it really dawned on us that we are now home.
I still miss the feeling you get when you experience new places and meet new people. There is not so much adventure in everyday life. So, of course, the fingers are itching to travel again. It has done so since the day we set foot on Danish soil again.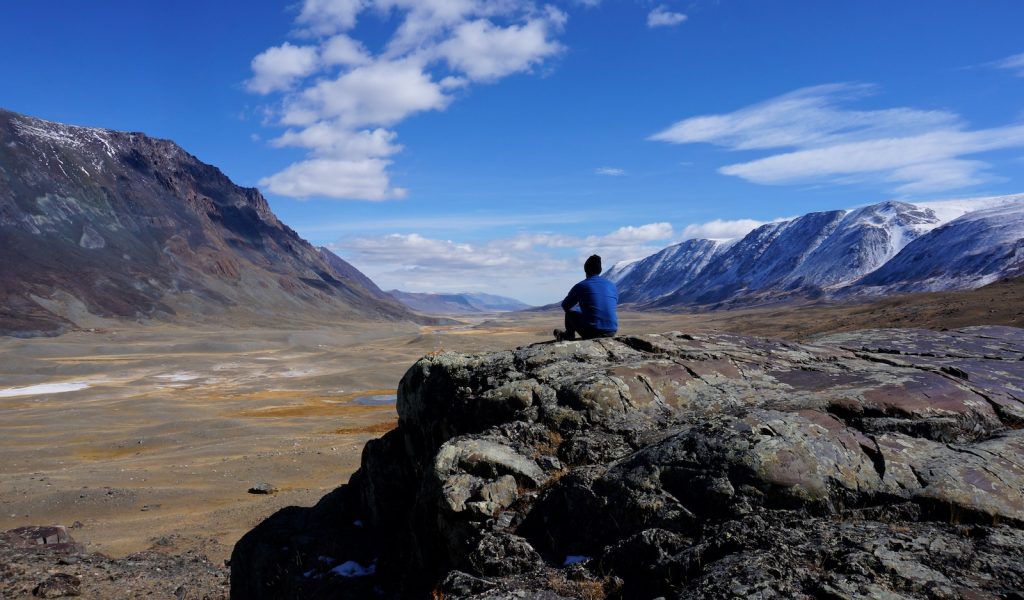 THE TWOSOMENESS
What was it like traveling the two of you alone for a year and a half?
Traveling as a couple has been amazing. Besides being great to share unforgettable experiences with your husband and best friend, it was also great to wake up together every morning and not know what new adventures the day would bring.
I would recommend all couples, with wanderlust, to go on a longer trip together. Because you learn a lot about each other in a short time, and we now know after this adventure that we can get through anything. For many people, the idea of ​​being only with your partner around the clock for a year and a half is impossible, but it was the best for us.
"You learn a lot about each other on a world trip"
The biggest challenge – and now, it shouldn't sound like a Snickers commercial: "You're not you when you're hungry" – was the food. Because the only thing we could really disagree on was what the menu should consist of. Especially because one wanted to explore the country's exotic flavours and the other was tempted by more familiar and western food.
In addition, there was the heat. Yes, it can probably knock us all out, and it can make everyone a little irritated at times, but you also get used to that. In the end, these were all minor things and thankfully not a real problem on our trip.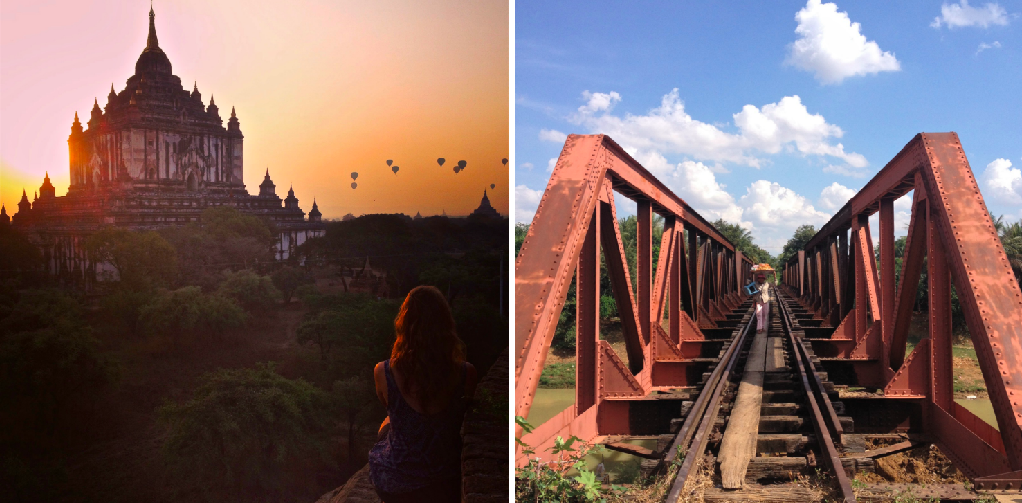 What did a typical day on the trip look like for you?
Of course, there is everyday life in it, and that is clear when it is such a long journey. But we were good at not making the days look the same. Every day was an adventure, and it was rare that we spent a day by the pool or the beach. However, these days are also needed, especially on a long journey. But our travel philosophy is basically that we would rather not miss anything.
A typical day for us was therefore an early start with a good breakfast and coffee. After that, we often had a program for the day. It wasn't always adhered to, but it was nice to have some ideas of what to spend the day doing.
The day usually ended with a local dinner and fun at the hotel, where we sat together with Lonely Planet – our bible for the outside world – and planned the next day's programme, e.g. booking hotels, plane tickets, or charting a course for the onward journey.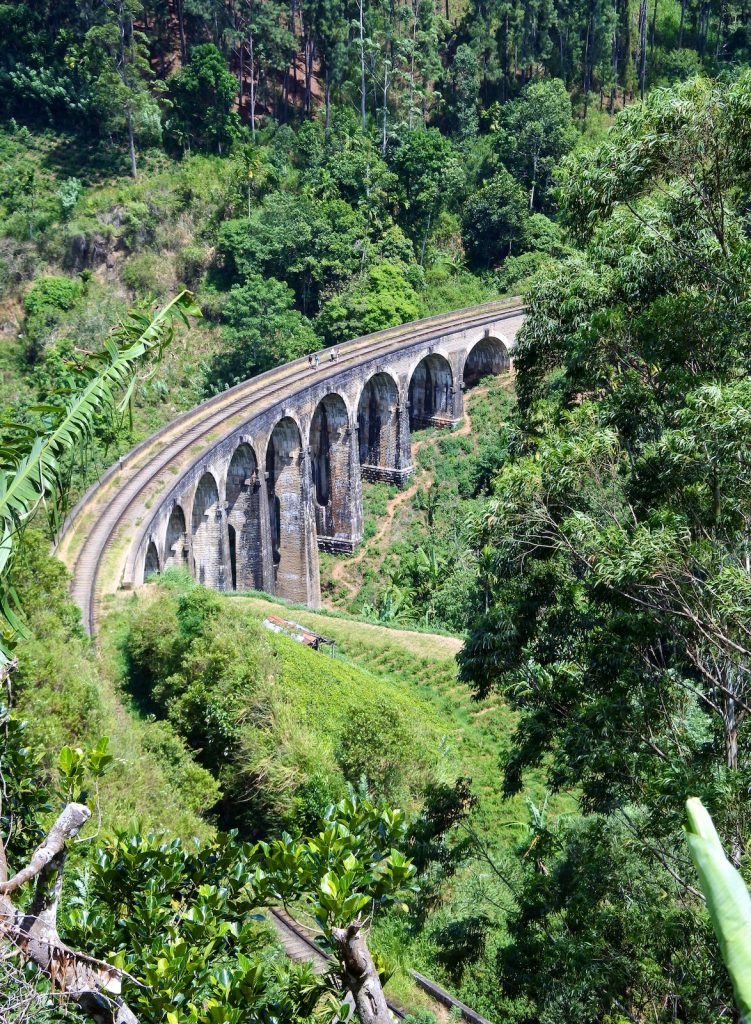 When did you enjoy the trip the most?
It is difficult to answer because there are so many moments that stand strong in our memory. Small moments become memories and memories become stories. Among other things, the meeting with different cultures and new people. But also having time for each other in a completely different way than you have in everyday life at home in Denmark. It's the little moments that make traveling all worth it.
What is your best tip for others who dream of doing the same?
When we told friends and family about this dream, we were met with a lot of negativity at times. These could be comments such as: "You can't just quit your job", or "Think about what you are missing at home". For people who care a lot about what others think and say, comments like these may become an obstacle to embarking on a great journey.
But we responded to negative comments with answers like "It's just a job after all", or "Think about what you're missing out on in the big world". Because I think the people with these comments are, deep down, people who wish they had the courage to take the plunge. For a long-term traveler, courage is required.
Especially the last 6 months before departure were a challenge. All the planning, things you need to get a handle on before you leave a country for 18 months. Now this should not all sound negative, because of course we had a sea of friends who supported us in this decision and who loved to read, hear, and follow our life's journey. So, our best tip for you out there: DO IT! You only regret the things in life that you don't get to do.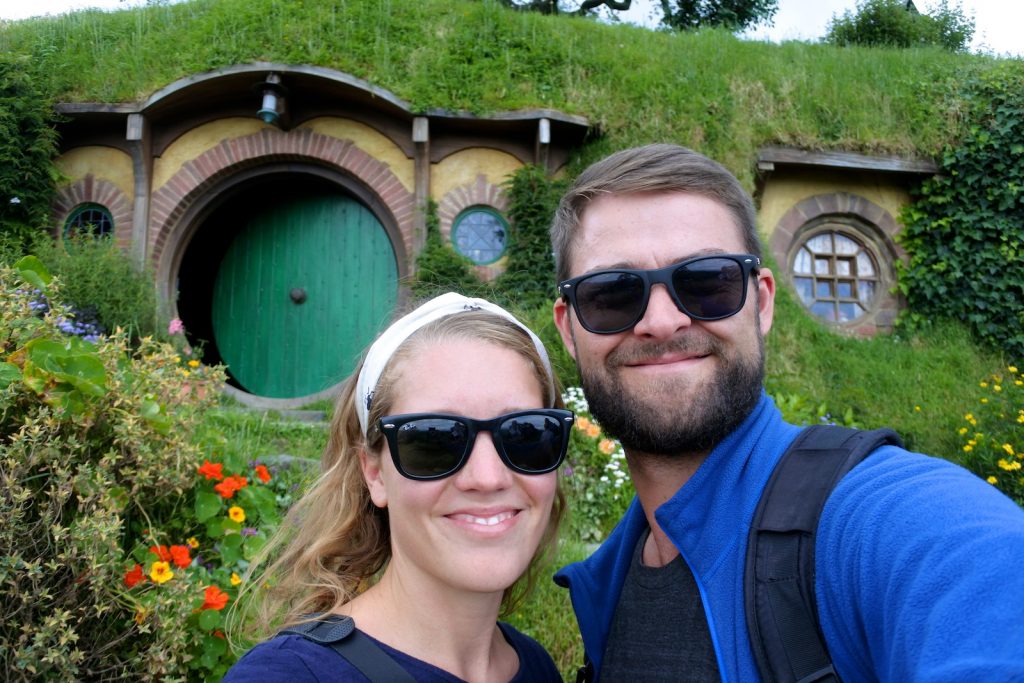 ABOUT MIE & THOMAS
Mie and Thomas are both from Aalborg and were married in Las Vegas in 2013. Mie is a trained graphic designer and interior design consultant, but after the trip around the world, she was employed as a travel consultant for Jysk Rejsebureau. Thomas is a trained carpenter and building designer and works as a project manager.
You can see more photos from their fantastic journey around the world on Mie's Instagram profile "mieguld". The journey lasted from 1 September 2015 to 8 February 2017 and visited 17 countries:
Russia, Mongolia, China, Hong Kong, Philippines, Cambodia, Thailand, Myanmar, Malaysia, Singapore, Maldives, Sri Lanka, Indonesia, Australia, New Zealand, USA, Hawaii.