It can be hard to choose where to go when you are planning a trip to Africa. We have visited Tanzania and South Africa and decided to compare the two experiences.
Written by Mette / Photo by Martin
Update: Since 2016 we have visited several countries in Africa,
which you can read about separately
Translated from Danish
---
Since the year draws to a close we thought that it was obvious to write a blog post based on the question that we have received most times this year: "Shall I travel to Tanzania or South Africa – do you have a favorite?"
The intuitive answer is: "YES, we do have a favorite" – but let's get back to that later. The more thoughtful answer is that the two African countries are unique in their own way and offers different experiences. We loved visiting both of them! But if you must choose one our best advice would be that you consider what type of trip you dream about?
#1 – An african safari
Is your dream to experience a safari adventure? Like the ones you see in nature programs on television, where the African plains are stretching as far as the eye can see, then our advice is to choose Tanzania.
Nothing beats the feeling of the bottle green and champagne-colored savannah of Serengeti unfolding before your eyes, leaving the impression that you have seen all corners of our planet. Or when you drive into the open crater of Ngorongoro and pass a maasai village on the way. Or the first time you come face to face with a lion, are in proboscis-distance from a colossal elephant, or encounter large herds of wildebeest and zebra grazing on the plains. There is nothing like it.
The magnificent scenery of Tanzania is very authentic – and so are the roads. You will be shaken thoroughly when the safari jeep is trotting down the dusty gravel roads that cut through the endless natural scenes far far away from civilization. Often you will drive great distances and spend the night at various camps along the way.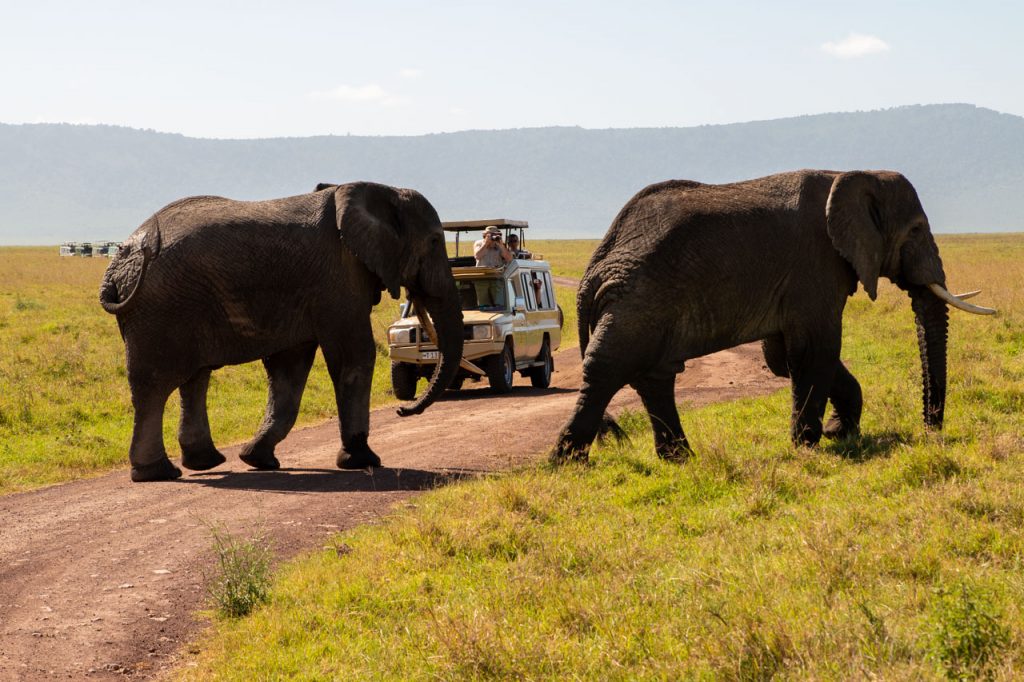 But, are you planning a safari as part of a family trip with small children or prefer a less strenuous experience, our advice is you should choose South Africa.
Kruger National Park is the largest in South Africa and is a more comfortable choice for those who seek a taste of what you can experience on a safari. The bush is dense and the animals can easily hide, but there is a very good chance that you will encounter lots of wildlife. On a good day you may even be lucky enough to see The Big Five.
Also, you can go on safari both on foot and after sunset. You can stay at the same hotel (often called a Lodge) and drive into the park on both half-day and full-day excursions. The park is partially paved and holds several camps with both cafes and toilets.
In short: Safari-debutants will be very impressed with the experiences in South Africa. Safari-veterans and Discovery-National-Geographic-lovers should aim for Tanzania.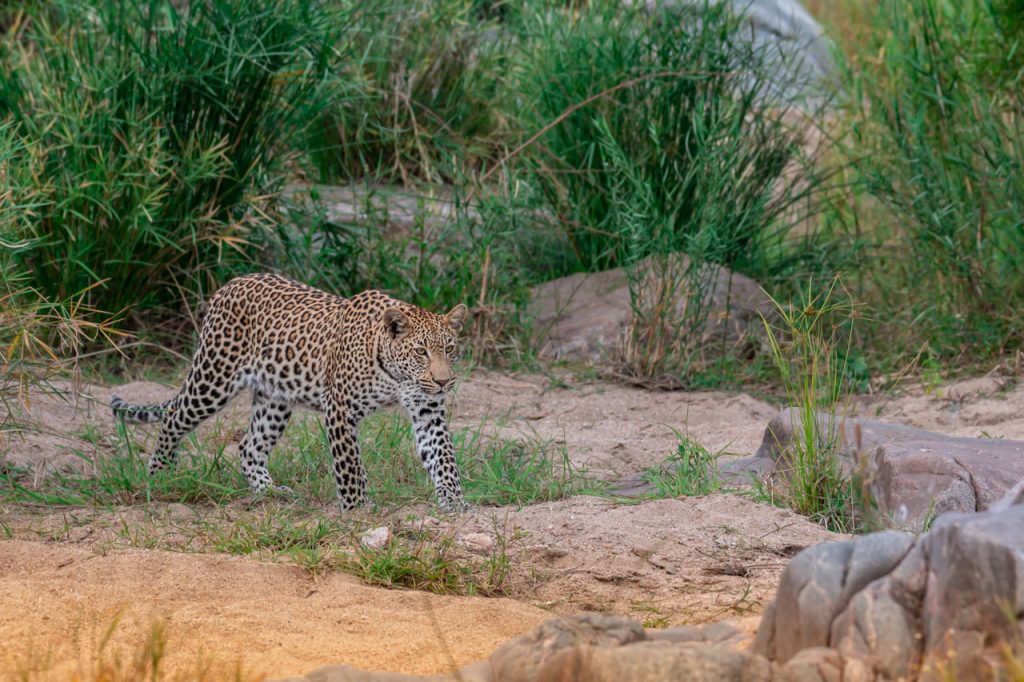 #2 – If hiking is your thing
If you love to hike both countries offers scenic tours. Are you looking for a hike with a physical challenge, then the 5.895 meter high peak of Kilimanjaro will give you exactly that. The mythical and snowy mountain of Tanzania is the highest freestanding mountain range in the world. You do not have to be a mountaineer, but the trip will and can be tough, especially for those who are affected by altitude sickness.
If you prefer breathtaking experiences that do not include overnight stays in a tent and thin air, then South Africa offers some of the world's most beautiful hiking. In the northeastern part of the country you will find the Drakensberg Mountains. It is South Africa's highest and longest mountain range and an UNESCO World Heritage Site. Highest point is almost 3.500 meters and is located in the small kingdom of Lesotho – the only state in the world whose entire area is more than 1.000 meters above the water.
In Cape Town you will find the majestic Table Mountain. With its 1.086 meters high and flat top it's on the list of the Seven Natural Wonders of the World. Around Table Mountain you will also find the mountains Lion's Head and The 12 Apostles. A drive down the Cape will lead you to Cape Point – located on the very tip of South Africa. All the sites provide picture perfect walks with options that can stimulate both families and fitness people.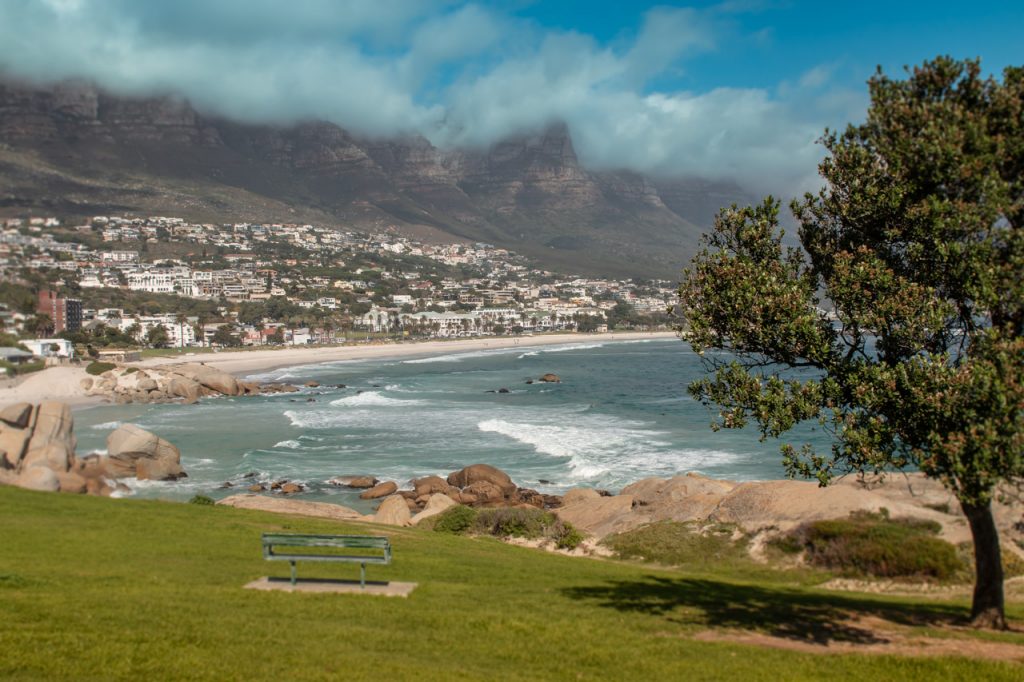 #3 – The best beaches and underwater experience
The east coast of Tanzania has some beautiful sandy beaches, but Zanzibar is the epitome of a bounty-adventure. Here you will find white sandy beaches to the extent that sunglasses is an absolute must to prevent catching the sand-version of snow-blindness. And if you ask the local divers they will tell you that the azure waters of the island offer the best snorkeling and diving of East Africa.
In Cape Town you will find some of the most famous beaches of South Africa. Atlantic waves are thundering against the rocky coast, but you can also find beautiful sandy beaches. The water is cold and the current too strong to snorkel, but the surroundings are picturesque. If you are a junkie for adrenaline a dive with the Great white shark will certainly remedy your cravings.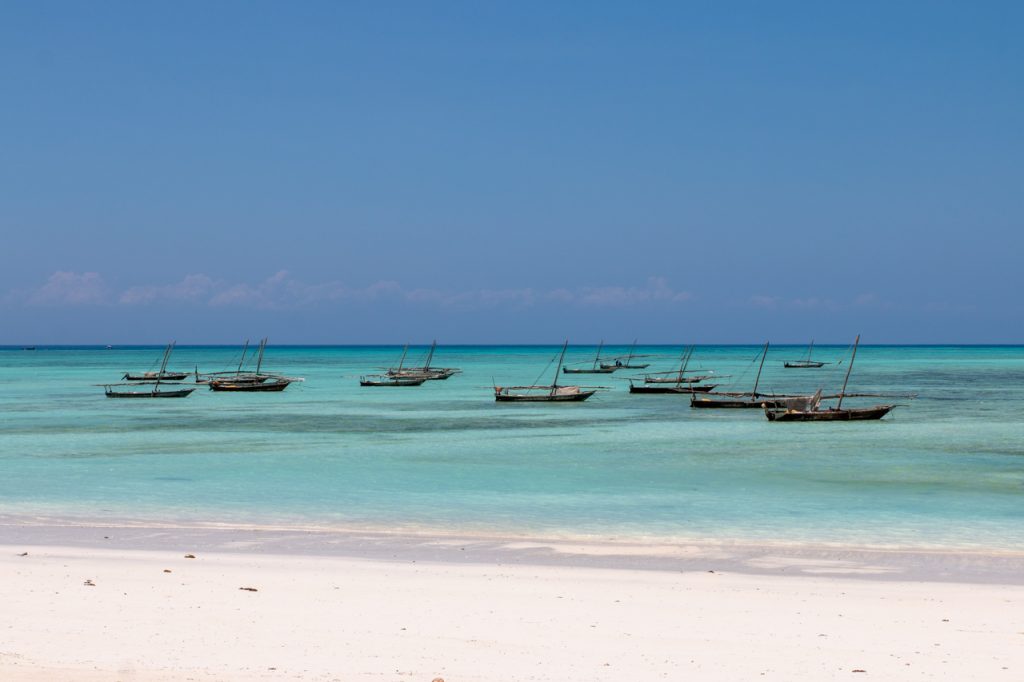 #4 – Cultural experiences
You will get a more authentic experience of Africa when visiting Tanzania compared to the more developed South Africa. If you visit the northern part of Tanzania you will also meet the Maasai. A tribal people world famous for their traditional way of living. As a tourist you will not be presented with the real Maasai lifestyle. But you can visit one of the open villages for a fee and get a glimpse of their tribal culture. You do not need to visit a village to meet the red-clad people as they are visible everywhere in this part of the country.
Compared to Tanzania, South Africa is a more civilized country where you can experience modern cities and international shopping. But even though South Africa is on of the richest countries on the continent it is not without its problems. Although Apartheid (on paper) has been replaced by a democratic government you still feel the ruins of a racist social system. With that said South Africa has a thriving and colorful culture with a thought-provoking history that is exciting to explore. Here you can discover tales of the first people, the European colonization, and not least Mandela's struggle against a horrific regime.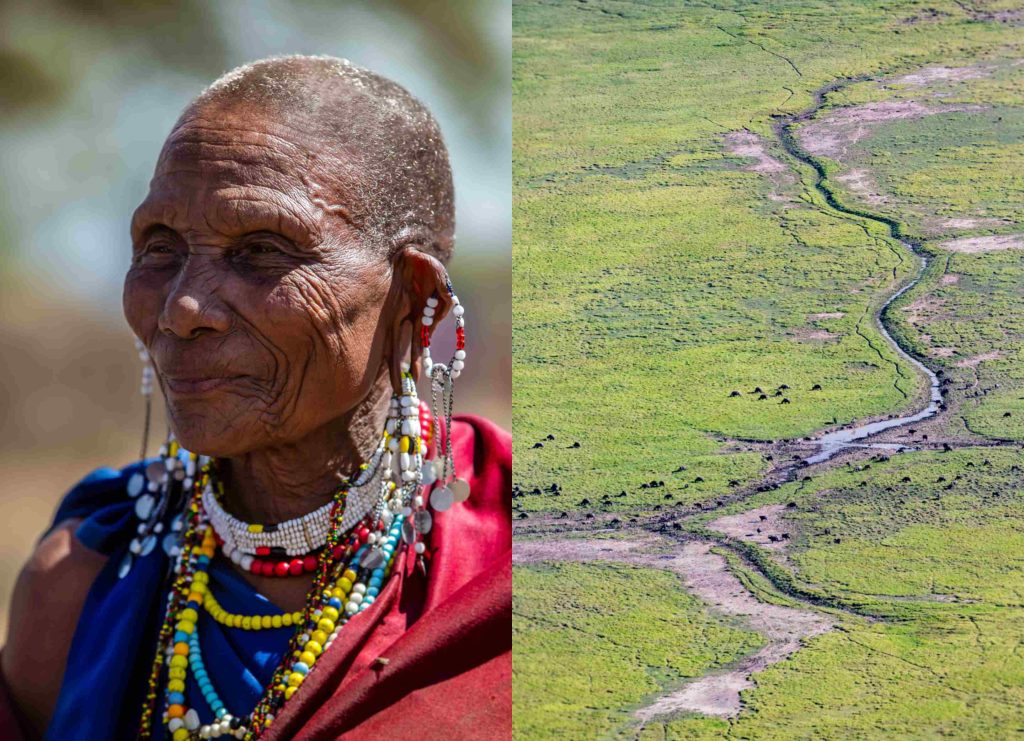 #5 – Gastronomy
We experienced no major gastronomic moments on our safari in Tanzania. But we had amazing food at in Zanzibar. However, its seems a bit redundant to care much about high end gastronomy when you are on safari. In the end – you much rather spend time far out on the savannah with a little dry food pack than to sit at a hotel or coffee shop and feast on sumptuous food.
If you like to experience a country through your taste buds, you should treat yourself with a trip to South Africa. Rarely have we had such good food and wonderful wines. The fertile land is enriched with lush plantations and beautiful vineyards serving the restaurants very well. Especially Cape Town has experienced a boom in the recent years as a culinary oasis. Here chefs combine African ingredients with international cuisines with very lip-smacking results. We could easily hang out in the beautiful city for weeks only with the mission to eat food and drink wine.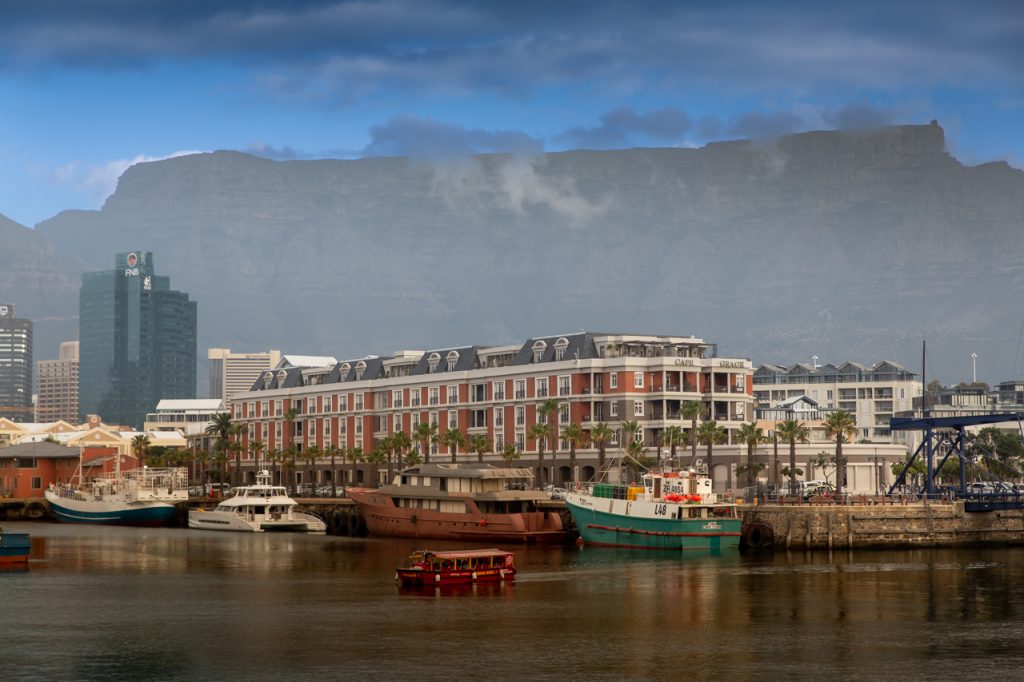 Our favourite – Tanzania or South Africa?
To be honest: We were blown backwards by the nature and wildlife in Tanzania. When travelling to Africa the big draw is a safari tour – if you ask us. If you feel exactly the same way Tanzania is without a doubt what we would recommend. Compared to all our travels around the world Tanzania is still a the top of the list as one of the greatest experiences.
Runner-up is Cape Town and the Cape in South Africa. We experienced the city as an eloquent mixture of perhaps Sydney and Rio de Janeiro – though in a smaller and African version. Cape Town has a beautiful scenery, interesting architecture, and an abundance of tasteful restaurants, all of which makes us dream of going back. The Cape is rich in charming towns, raw cliffs and beautiful natural scenes that made a big impression on us despite the very little time we had to explore. Thus, the very south of Africa is now on our list of upcoming road trips.