Zanzibar is not only pearl-white palm beaches. The Bounty Island embodies the essence of the colorful Swahili culture and offers experiences that make you feel like a true explorer. Here we have collected our best tips for the East African paradise.
---
Many travellers of Zanzibar are hypnotized by the beautiful coast of the island and therefore only experience stunning beaches. And rightly so. It's hard to break the enchantment when your eyes gaze on the azure water.
We have never excelled the art of sitting still, which is why we suspect that Zanzibar enchanted us. For we actually managed to hang out at the beach for a couple of days without moving much. Without a goal other than just being.
But we did also explore. Zanzibar is much more than postcard-beautiful beaches. The African island has a long and exciting history and a colorful Swahili culture that makes it interesting to explore. Here we have described the 8 most popular experiences – plus added a couple of practical tips that are good to know before travelling.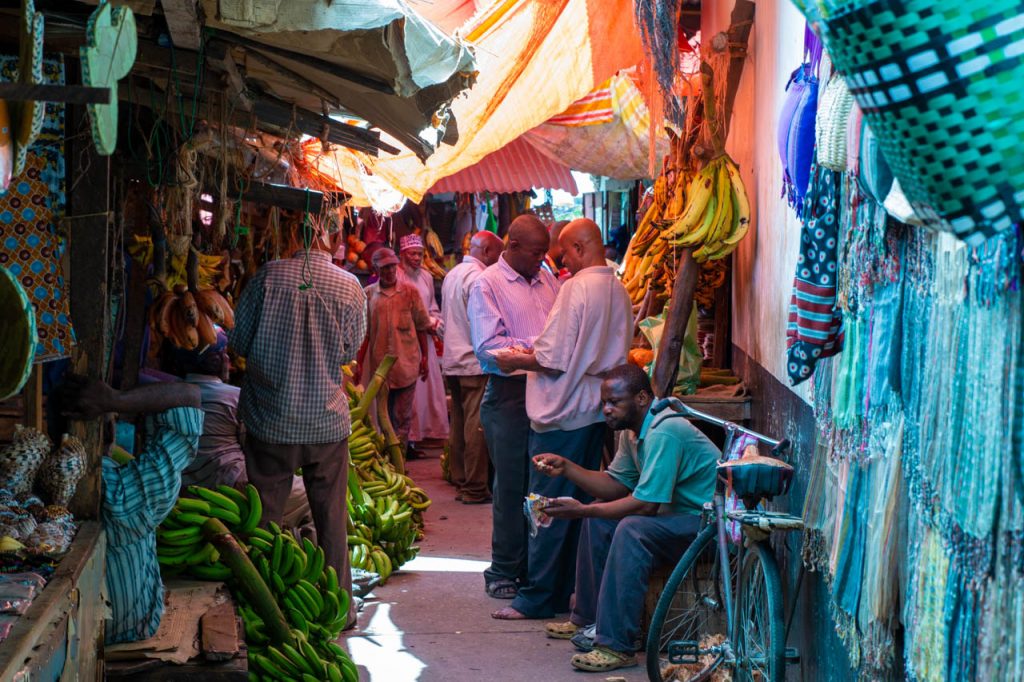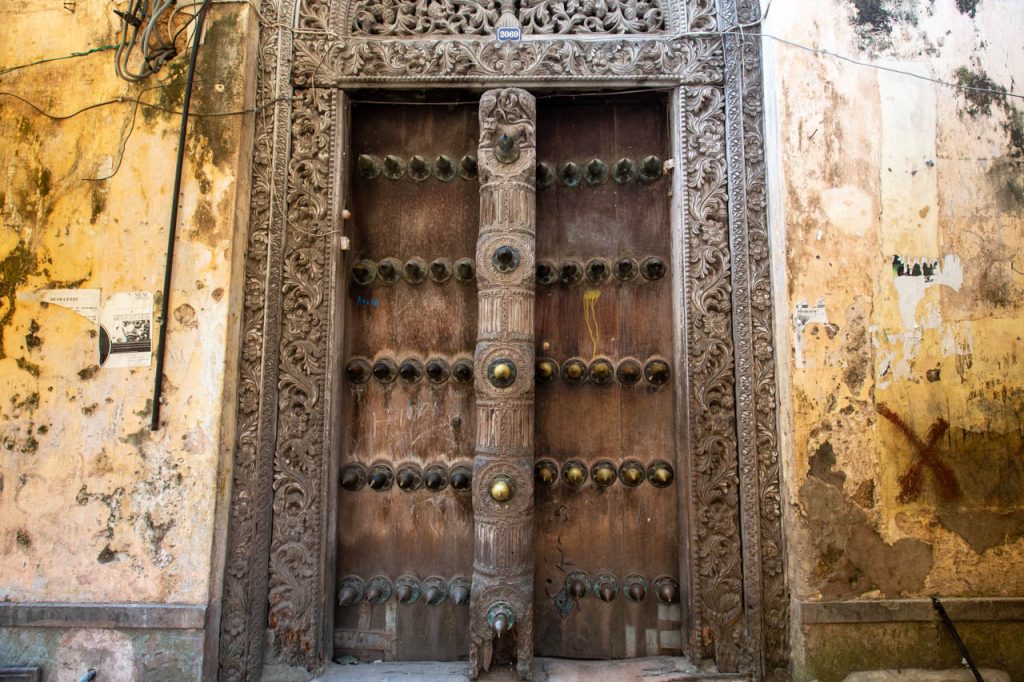 #1 – Stone town
For us, the biggest experience was undoubtedly walking around in Zanzibar's historic town. Here you can visit Arab palaces, eat at the island's best restaurants, drink Arabic tea with the locals, trade on exotic markets and walk in the same streets as Dr. Livingstone and Freddie Mercury. We have made a separate guide to what you can experience in Stone Town.
You can easily spend two days strolling around Stone Town's almost 80 streets and alleys, so book an overnight in the old city. If you are historically interested, you should book a guided tour. And if you are a real foodie, consider booking a table at Stone Town's best-reviewed restaurant,The Rooftop Tea House.
#2 – Zanzibar's wooden doors
The big, heavy wooden doors are among Zanzibar's most unique architectural details. A visit to one of the island's many small carpenters is therefore a must for those interested in woodcraft. Here you can see how the carpenters build the doors and perform the decorative details by hand. A door takes a few weeks to build, and depending on material and design, a traditional wooden door is sold for between 200-400.000 Tanzanian Shillings (approx. 100-200 USD).
Ask your hotel where the nearest carpentry is located. And bring some cash as the craftsmen also sell their creations in more souvenir-friendly sizes (even if you really want to buy a door, it's probably a bit of squeeze in your suitcase).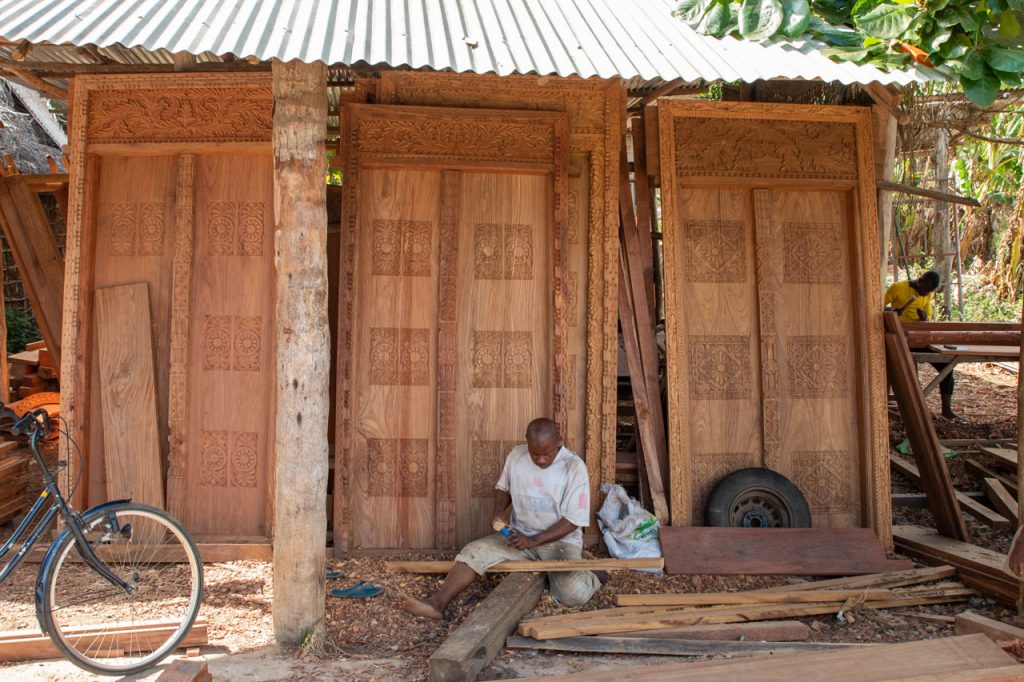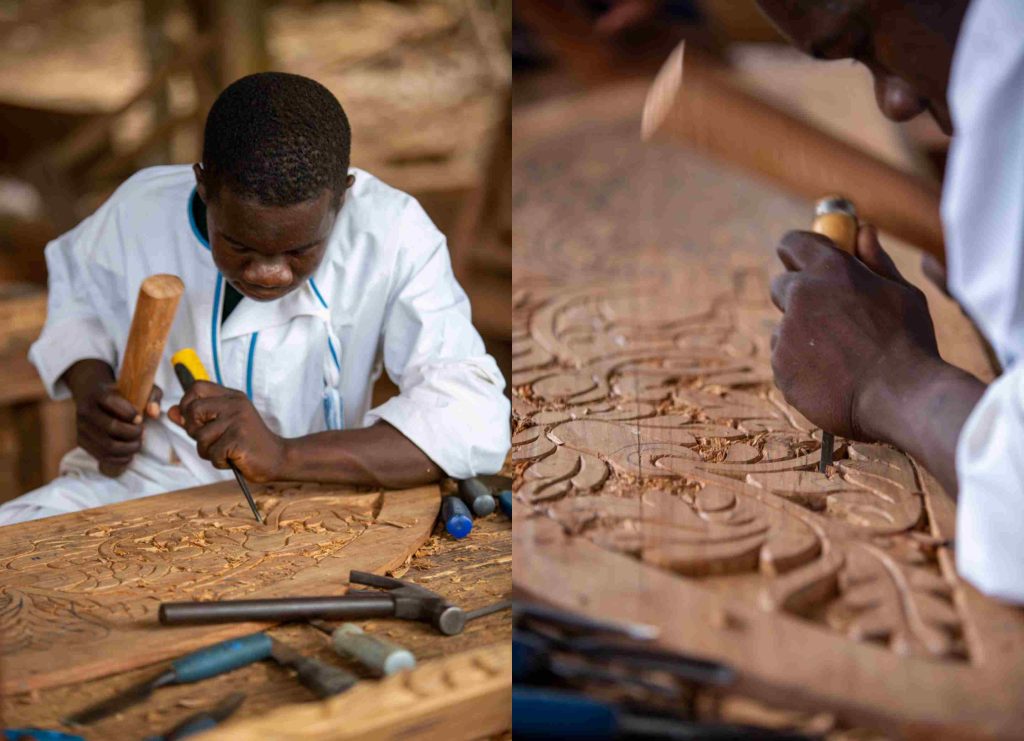 #3 – Spice tour
On a tour to the spice farms you will be presented with fresh pepper, muscat, turmeric, lemongrass, cinnamon, vanilla, cardamom and, in particular, cloves, which has been the island's largest source of income for many years.
It's interesting to smell, see and touch the spices in their raw form – before you buy them grinded on glass in the supermarket. That being said, the spice tours will probably not be a life-changing experience. They are mostly a product of tourism and the experience strongly depends on the guides knowledge and storytelling. The plantations sell their own spices after the trip. However, spices also can be purchased at a cheaper price on the local market.
#4 – Traditional spa
Zanzibar's exotic idyll calls for self-indulgence, and in recent years the number of spas has grown significantly. However, if you are looking for a more sensual and authentic wellness experience than what the hotel's sophisticated spa can offer, visit the Mrembo Traditional Spa.
Mrembo means "woman who likes to spoil herself" and is a small spa that offers traditional treatments that the locals have practiced for hundreds of years. Only locally grown flowers, herbs, and spices are used in 100% natural beauty products. "Singo" – one of their most popular treatments – is an exfoliating aromatic scrub that was originally used to prepare women for weddings.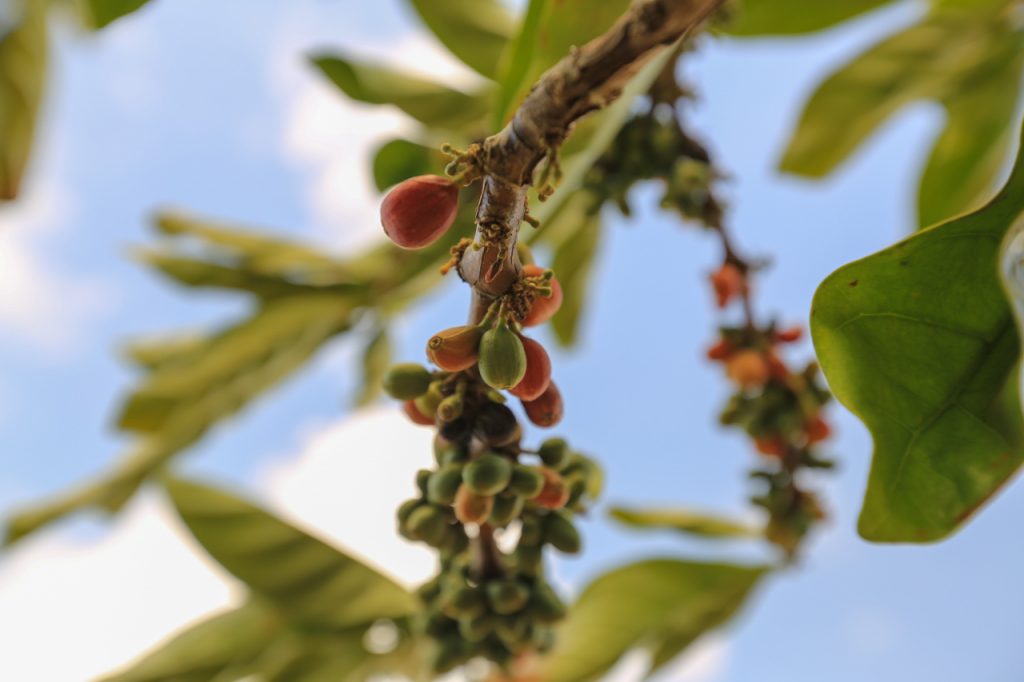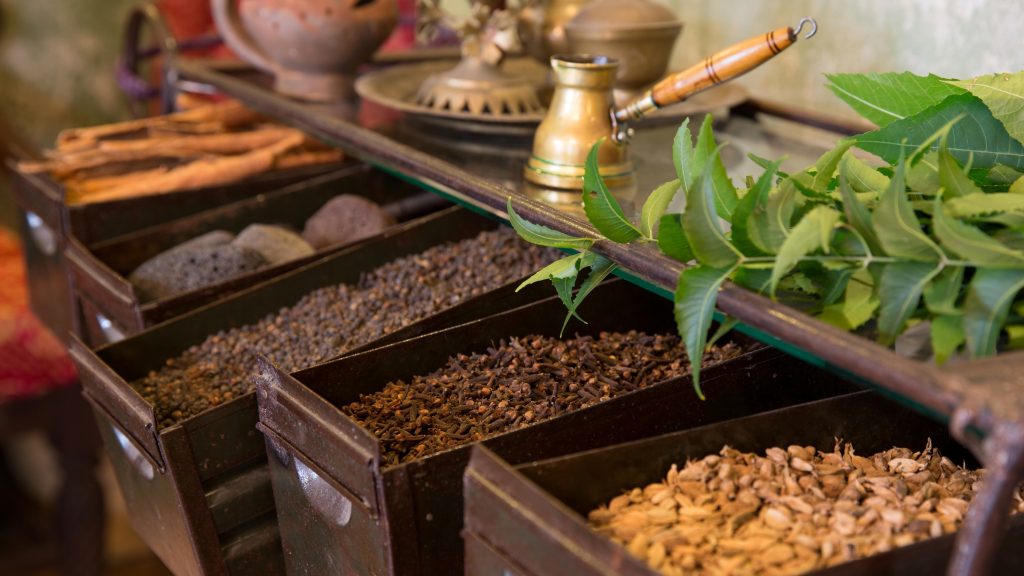 #5 – Snorkling and diving
If you ask local dive instructors, Zanzibar is the best diving and snorkeling destination in East Africa. The island shines with turquoise blue water that has an average temperature of 27 degrees and a visibility of up to 35 meters – with a myriad of 350 different colorful fish species, sea turtles, dolphins, rays, and the huge humpback whales.
There are many organized tours, but the biggest underwater experience is at the small atoll Mnemba, located 2,5 kilometers from Zanzibar's northeastern coast. We booked a trip through the One Ocean diving center located in Stone Town. They come highly recommended and they were super professional and have a high focus on safety.
#6 – Sailing boats of Zanzibar
Everywhere along the coast of Zanzibar you will see the iconic dhow. A traditional sailing boat built from mango trees and rigged with a triangular, almost shark-shaped white sail. Originally, the boat was used by Arab merchants when crossing the Indian Ocean, but today they are primarily used for fishing and tourists. A sunset trip is one of Zanzibar's most popular attractions. If you go for a walk along the beach, the locals will undoubtedly try to lure you on a trip.
Are you more interested in the craftwork, you can see the boats being build at the fishing village Nungwi. In addition, you will also meet the fishermen who often sit in the shade of palm trees and patch their fishing net before returning to sea to catch everything from big tuna to small shellfish.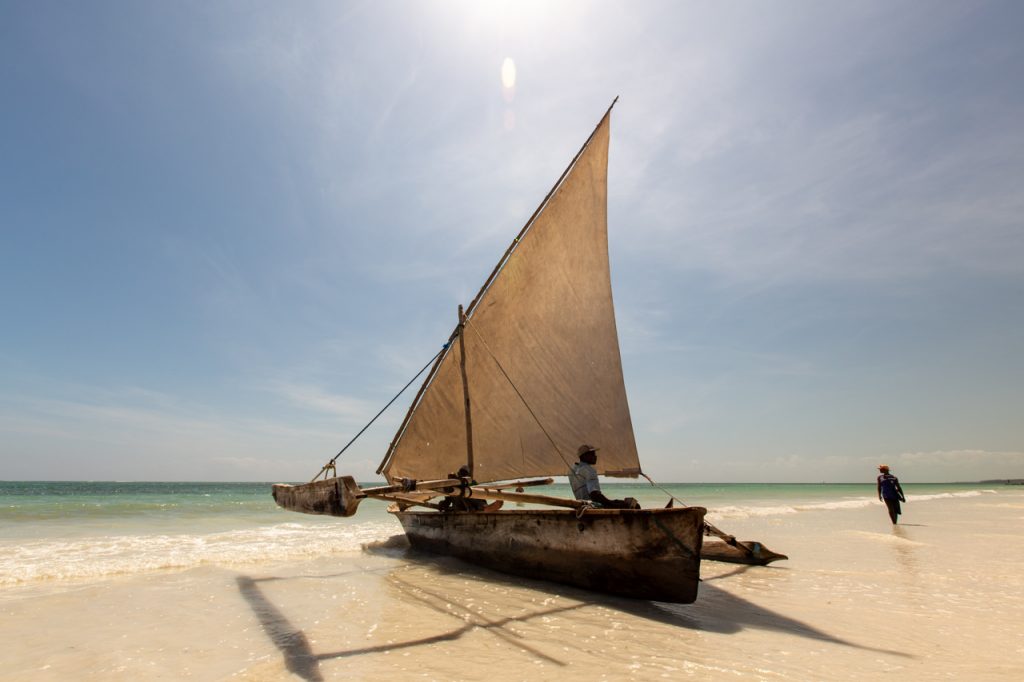 #7 – Kitesurfing
Are you into surfing you should visit Paje Beach from June to October. Here kite surfers from all over the world flock to take advantage of the reliable winds. We have not yet explored this discipline, but it sure looks cool when the surfers come flying with a kite ten meters above them. We talked with an instructor at the Airborne Kite Center who promised we would be able to fly after a three-day course. So, maybe it's an experience to consider if you're at these latitudes?
#8 – Prison Island
Hop aboard a boat at Stone Town and sail out to Changuu Island, also known as Prison Island. As the name suggests, the little jungle island does not contain the most positive chapters in the history books. For many years, slave traders used it to store slaves, and in 1893 the Englishmen built a prison, which was actually never used for the intended purpose. Instead it served as a quarantine center for patients with yellow fever.
Today, the prison is a historic memorial. But it's the old residents of the that are the most popular attraction. In a small fenced area you can walk in and cuddle giant turtles behind the ear. Literally. They love to be nuzzled on their thick skin and responds satisfied by stretching their long throat and legs. According to the locals, the oldies can get 200 years old and weigh over 200 kilos.
If secluded islands are your thing, you can also book a stay. Some of the old prison buildings have been converted into a hotel, Changuu Private Island Paradise Hotel. There is not much to see on the small island, but remember to bring swimwear and snorkel equipment as the island is surrounded by coral and sandy beach. The sailing trip from Stone Town takes approx. half an hour. It's canceled if the weather is bad and the waves too high.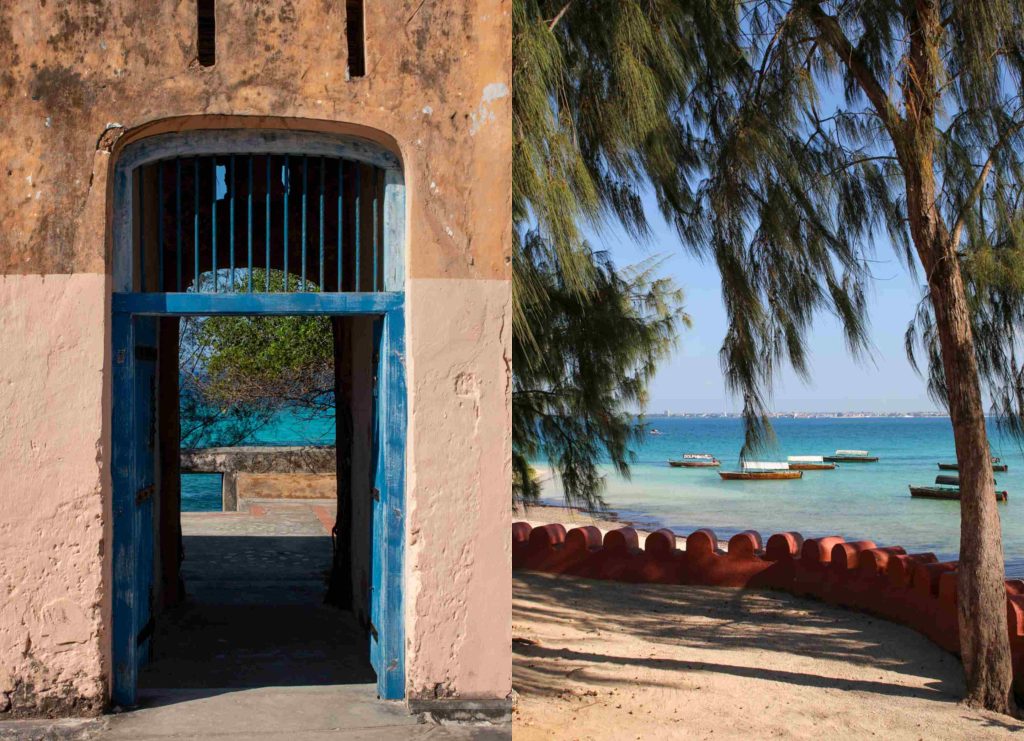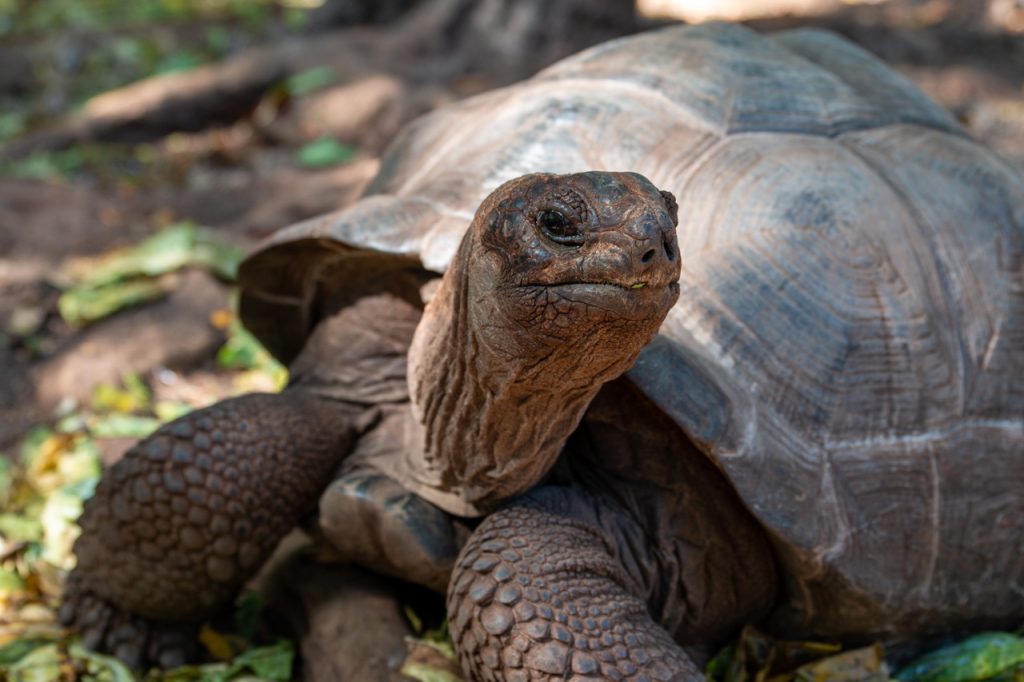 GOOD TO KNOW BEFORE TRAVELLING
Two islands
Zanzibar is located in the Indian Ocean – just 40 kilometers from Tanzania's coast – and it's not just one island, but several. Zanzibar is the name of a small archipelago, consisting of a myriad of small islands as well as the two main islands: The southern island of Zanzibar, which is the largest and officially called Unguja, as well as the northern island of Pemba. Both can be visited, but Zanzibar is clearly the most touristy and easiest accessible of the two.
Best time to visit
Zanzibar has a tropical climate and is warm all year round, but yes – with its geographical location, just around the equator, there are also periods of heavy rain. If you want to avoid them, you should travel in December-February and July-October.
High seasons range from July to August and December to January, with prices rising especially on airline tickets and hotels. The rainy seasons are in March-June and November. Here, however, you will still experience sunny days, as the tropical showers often are powerful and short-lived – and you also get the benefit of cheaper flights and hotels.
How to get to Zanzibar
We flew via Amsterdam and on to Dar es Salaam, which is Tanzania's largest city and administrative capital. From here you can either fly to Zanzibar in 20-30 minutes or take an approx. 40 minutes boat ride from the harbor to Stone Town with a catamaran. However, as far as we can understand from other travellers, you should only take the boat if you are born seaworthy and in need of a thrilling adventure.
How to get around
Zanzibar is not a small island. It takes about 2 hours if you drive all the way from north to south. In its full length, the relatively flat island is 86 km long and between 20-30 km wide.
The main roads are paved and neat, but the official signs are rather scarce and in many places you will be stopped for control by police officers. The locals told us that the officers search your car just because they can, and often demands money from tourists. Therefore, it is not recommended that you drive on your own – or, for that matter, use the small (bumpy) buses.
Instead, take a taxi (remember to settle a price as they do not use a taxi meter) or book a driver through your hotel that can drive around the island. It's both the safest and fastest way to get around.
We lived on the northeast coast, where most of the resorts reside. From here it took 1 hour to drive to the island's capital Stone Town (Zanzibar City). The airport is located about 7 km south of Stone Town. From here, a taxi into town cost approx. 10-15 $ and to the coast about 50 $.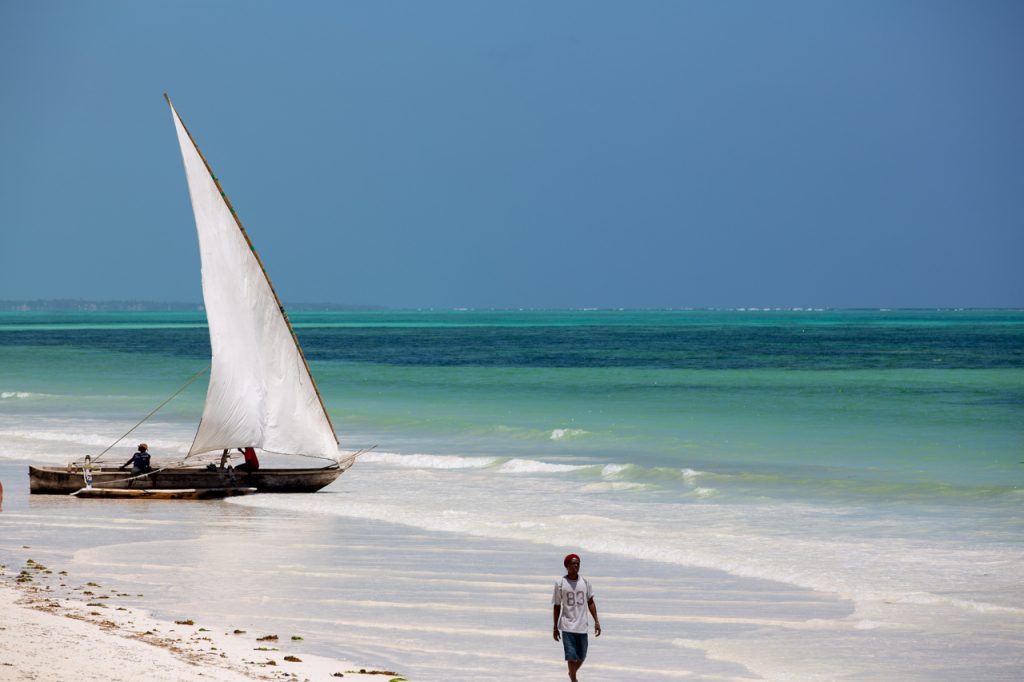 IMPORTANT TO KNOW BEFORE DEPARTURE
What to pack
In Zanzibar over 90% of the population is Muslims, which you should take into account when it comes to attire. On the beach it is acceptable to wear swimwear, but it is forbidden to be topless. Other public places, especially in the city, you should wear clothes that cover shoulders and knees. Naked stomachs and short dresses may seem offensive and provocative.
Money
Please note that it is usually only the large hotels as well as some restaurants and shops that accept credit cards (you will be charged 5% in fee), so be sure to have cash with you. However, before departure, we could not buy Tanzania Shillings (TZS) at Kastrup Airport in Denmark, so we bought a little extra USD for backup, as they can be exchanged on Zanzibar. But in general we took out cash in Stone Town, which is the only place on the island where there are ATMs, banks and exchange agencies.
Visa
This part is fortunately super simple. As a European citizen, your passport must be valid for at least six months from your arrival – and then you must pay for a three-month visa when you arrive (remember cash). We paid $ 50 when we visited Zanzibar in February 2015, but we can understand that the rules can easily change. Check with Tanzania's Embassy before departure.
Swahili
In Zanzibar the locals speak Swahili (in Swahili called 'kiswahili') and you can win many smiles and heartwarming grin if you take the time to learn a few words. We experienced many times that a simple "Jambo" (hello) raised joy. If you get good service or would you like to meet a polite gesture, say "Asante Sana" (thank you). If, on the other hand, pushy street sellers bother you, then a certain but kindly "Habana asante" (no thank you) almost work like a magic spell.
We also intercepted a traditional greeting that provided astonishingly many high fives when we was able to respond in Swahili to their surprise. Their greeting is quite a long one, but a good start is:
A: Jambo (Hi)
B: Jambo (Hi)
A: Mambo Vipi (How are you?)
B: Poa (Cool!)
You can also resort to more creative methods and learn the popular children's song "Jambo Bwana" where you get some of the most common words served. You can see it HERE with English translation – just remember to change Kenya with Zanzibar. We experienced many times that people around us got involved when we tried to sing ourselves through the glossary. To great fun for all parties!
The great thing about Swahili is that it is almost pronounced as spelled. So throw yourself in to it – you'll definitely find that the locals look at you with new eyes and treat you in a completely different way than if you are just another "mzungu" (white man).