The rumor of Zanzibar's exotic Swahili idyll has spread. For many years the island was primarily a destination for adventurers. Today both backpackers and honeymooners visit the island. Here is a couple of hotels where we would like to stay the next time we travel to Zanzibar.
---
In the mid 80's only three hotels were found on Zanzibar. Today there is an ocean of accommodation to choose from. You can stay anywhere from five-star luxury hotels to simple bungalows on a backpacker budget along the coast. Or in the historic Stone Town, which houses both small hostels in the charming city center and traditionally decorated boutique hotels in former Arabian palaces.
Although most people choose to stay at one of the many hotels and resorts along the coast Zanzibar's old town, Stone Town, is worth spending at least one night. When we visited the island we stayed on the east coast and took a taxi back and forth to the city, which took about one hour each way. That wasn't optimal for us, as we would have liked to have more time to explore the city.
HOTELS IN STONE TOWN
The best reviewed
One of Stone Town's most atmospheric boutique hotels is set in a former 19th-century sultan palace and boasts a beautiful location in the city. Emerson Spice Hotel has a charming inner courtyard and is decorated with traditional details: wooden carved doors and balconies, stained glass windows, green potted plants, colored lamps. And as a scenic twist to the Swahili style the walls are painted in strong colors. The 11 rooms are furnished with unique furniture and antiques that enhance the sensual experience. On the rooftop terrace you will find one of the city's best restaurants.
Recommended in the middle class
In addition to Emerson Spice Hotel there are several hotels that we would consider to book when we travel back to Zanzibar. In particular, The Dhow Palace Hotel caught our interest when we popped by. The hotel seemed so cozy and with a small pool inside the courtyard. In addition, the small boutique hotel Zanzibar Coffee House Hotel seemed like a nice place – and it is well located in the old town. If you want to live right on the beach, then Zanzibar Serena and Tembo House Hotel are recommendable.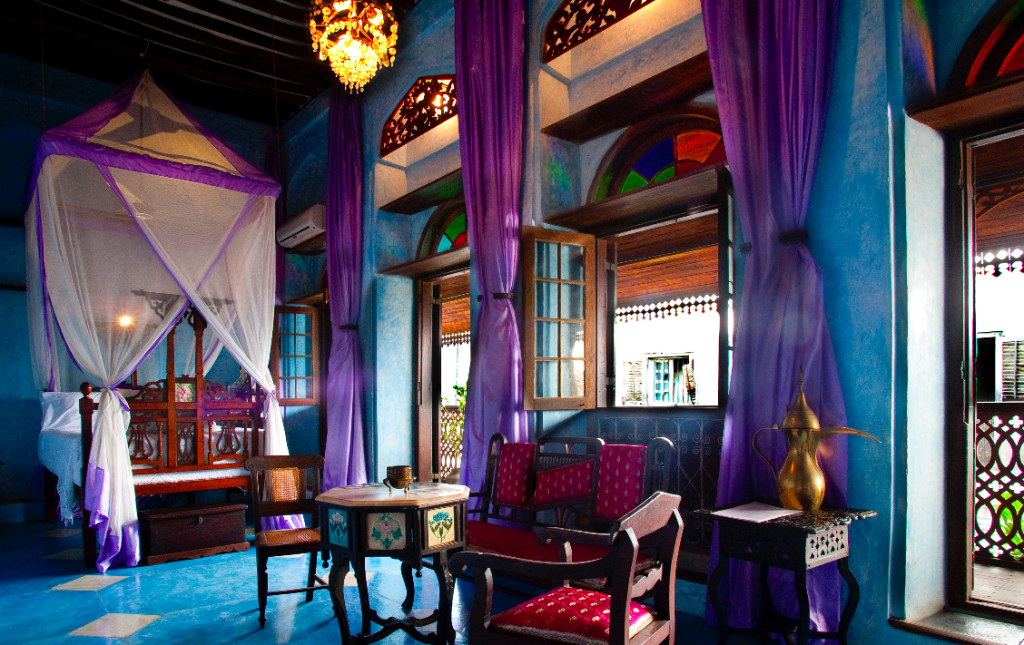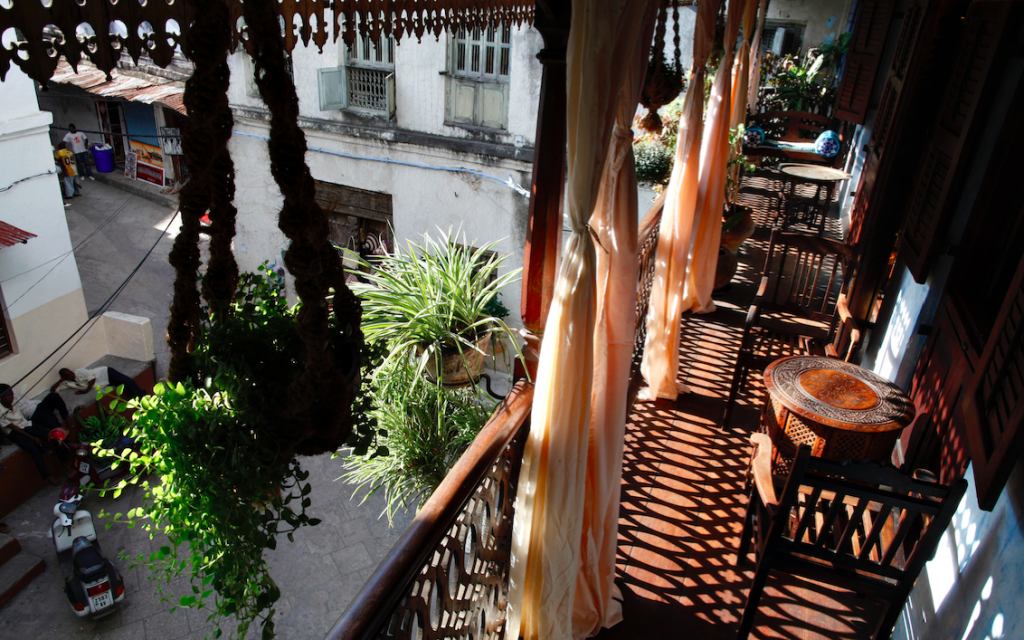 THE HONEYMOONERS HOTELS
Baraza Resort & Spa
At the beach of Bweejuu Beach located on the east coast you will find the 5-star Baraza Resort & Spa, which is often found on international magazines lists of the world's best hotels. The hotel is an enchanting world of romance and ultimate luxury and decorated in a complete fusion of Arabic, Indian and Traditional Swahili design that gives you the feeling of staying at the palace of a Sultan.
Elewana Kilindi
By the coast of the northwestern part of Zanzibar 15 white luxury villas belong to the luxury hotel Elewana Kilindi and are among the island's most unique. The villas have round vaulted rooms and organic shapes and are minimalist in style. All have sea views, private gardens, and two small pools and surrounded by a tropical oasis. And of course you will get your own butler that brings everything you need. If we some day go on our 'second honeymoon' – then we will stay here.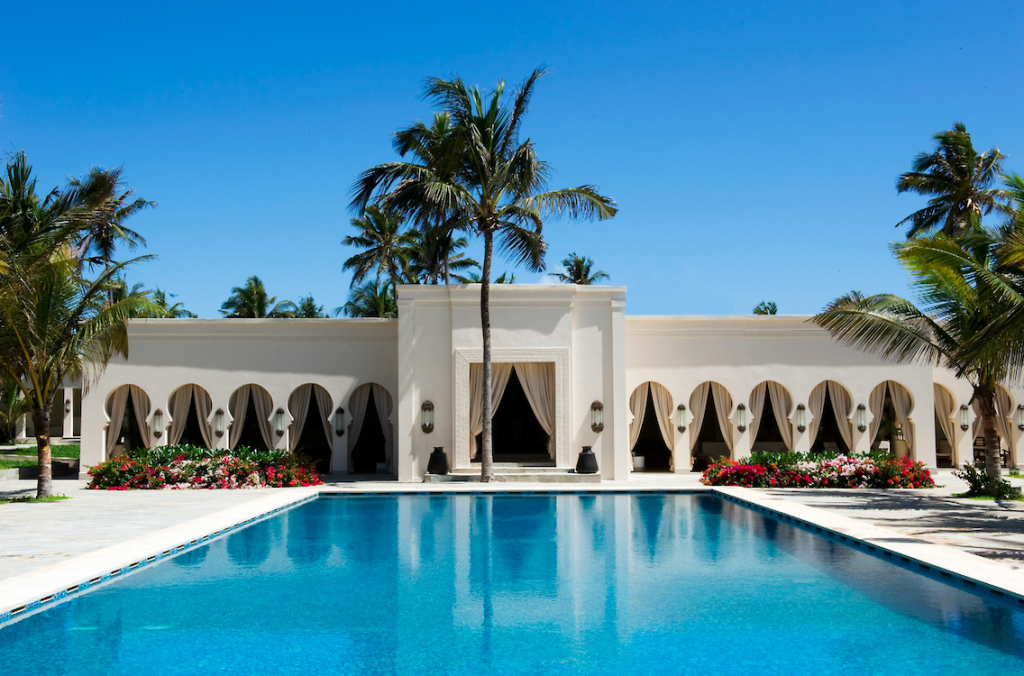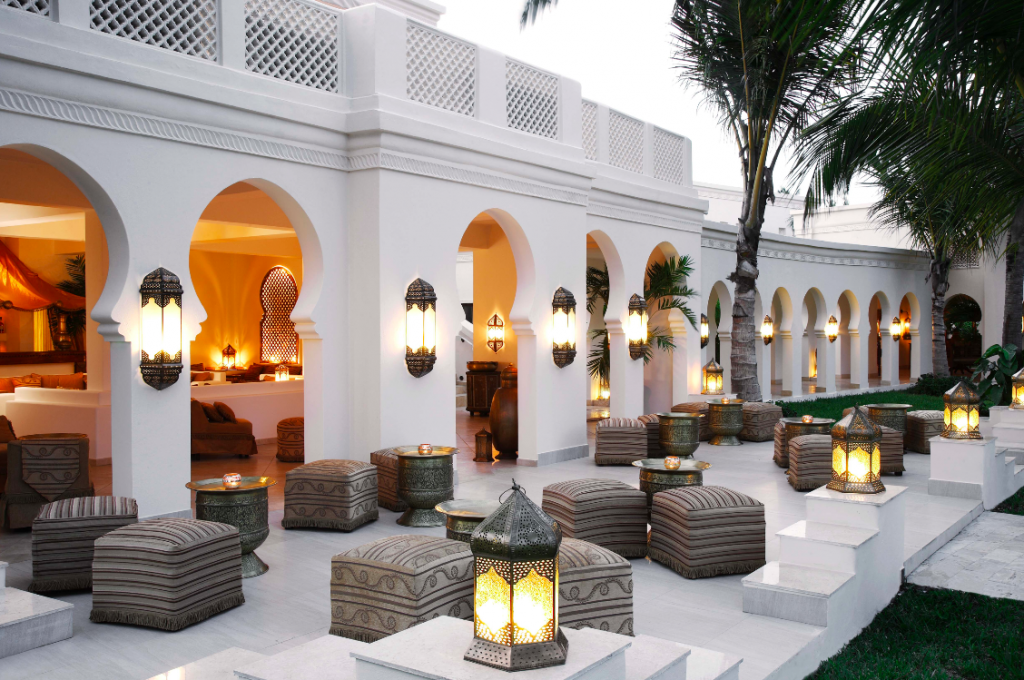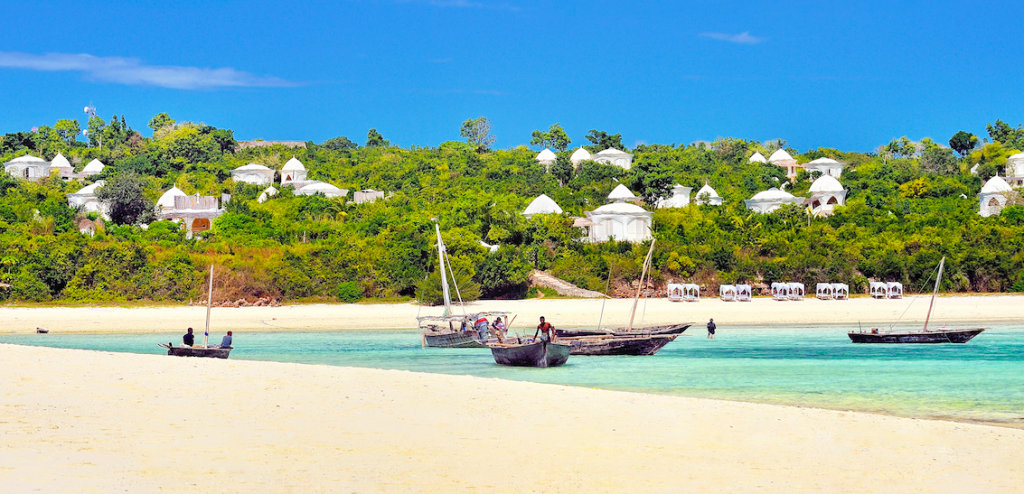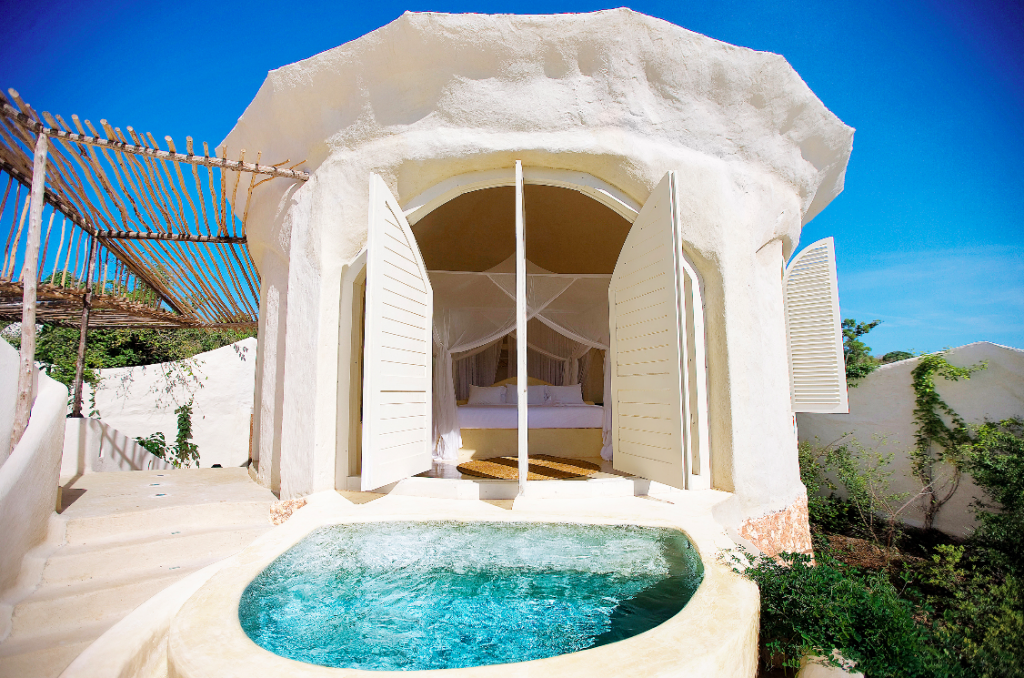 HOTELS ON THE BEACH
Our favorit coast
If you want to stay by the beach there is an ocean of ​​hotels to choose from. This time we stayed on the east coast, but next time we will choose one located on the north tip of the island, as we think the beach is among the islands best. Also there are a small selection of different restaurants and beach bars that you can find within walking distance.
Where we stayed
We stayed at Bluebay Beach Resort located at Kiwengwa Beach which is among the most popular on the East Coast. Stylishly decorated in traditional Swahili style the hotel has three restaurants, two bars, a spa and a gym and a large swimming pool. In addition there is a wealth of activities, including diving and snorkeling excursions, windsurfing and canoeing and sailing. All rooms are peacefully located in an idyllic garden.