If you submerge your head into the waters surrounding the waters of Gili, you will quickly understand why divers flock to the three small islands of Indonesia. Through the crystal-clear water, we were only knee-deep into the waters before spotting the first sea turtle a couple of meters ahead.
---
Before leaving, we've read in a travel guide that you must be lucky not to spot a sea turtle when swimming the waters around Gili. The word 'not' made the islands quite interesting. And the travel guide unreliable as such guarantees seems unrealistic.
Fortunately, sea turtles are quite indifferent to both travel guides and guarantees. Shortly after arriving, we set out to test the clear waters only a few meters from our bungalow. And 2 minutes into the swim we found ourselves side-by-side with this majestic sea creature.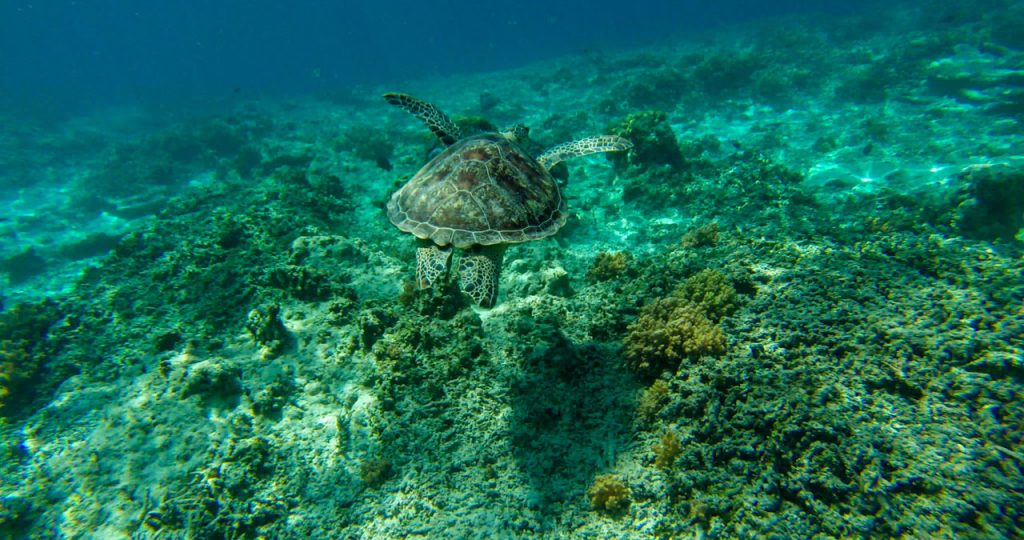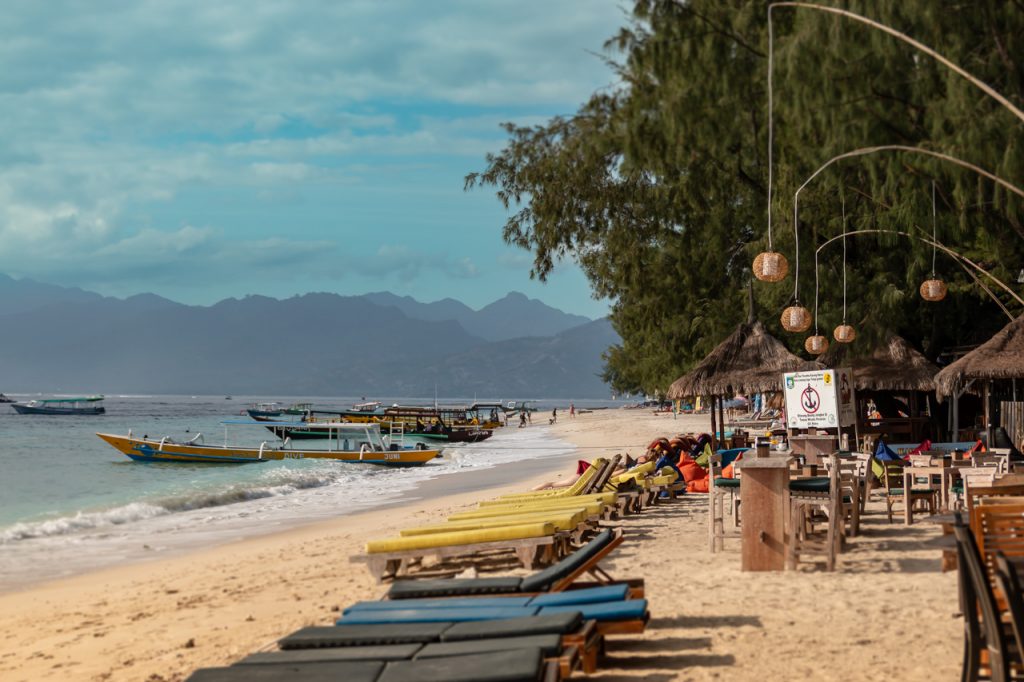 We have rented a traditional wooden bungalow on Gili Trawangan, one of the three small bounty islands between Bali and Lombok in Indonesia. The other two islands are called Gili Air and Gili Meno. Only 25 years ago all three islands were completely uninhabited.
Gili means 'island' in Sasak, which is the language spoken by the locals on Lombok. The most developed island is Gili Trawangan, measuring only 2 x 3 kilometers. There are no paved roads, motorized vehicles are prohibited, and the only means of transport are small horse-drawn carriages, bicycles, or your own feet.
Walking around the island takes almost two hours with small stops along the way. And apart from a small collection of restaurants, bars, and shops, not much happens on land. But coming straight from the hustle and bustle of southern Bali, it is a much welcome feeling of peach and ease. Missing the hustle and bustle, you only have to dive into the surrounding waters, where a busy world of colors and tropical fish will reveal itself. Without the sound of scooters.
Later that day we find ourselves submerged again, but now in the comfort of a beanbag with a cold Bintang beer in hand. A perfect sunset in front of us and feeling of relieve and serenity. We both agree, something is right. Whether it was the turtles or sunset, we are not sure, but we instantly decided to extent our stay.
Regardless, we're glad we followed the travel guide's advice: Bring a snorkel, mask, and flippers when you visit the Gili Islands. Because tomorrow we will be swimming with sea turtles. Again.