During our drive up to the top of the mountains of Monteverde we felt like stepping on the brake every two minutes. Not because of the poor state of the roads or the steep drops of several hundred meters. But because of the view.
---
Every time we passed a new corner on the mountain road up to Monteverde we were greeted by a new panorama of the mountains making our jaws drop to the floor in amazement. The coarse and lush mountain scenery was enhanced further by the attractive light of 'the golden hour'. The hour where the sun hangs low and bathe everything in a warm orange cut.
But if we were to reach our hotel before the sun went down we could not stop the car. We therefore decided to take a raincheck and spend one of our total three days in Monteverde just driving around exploring the surrounding mountains.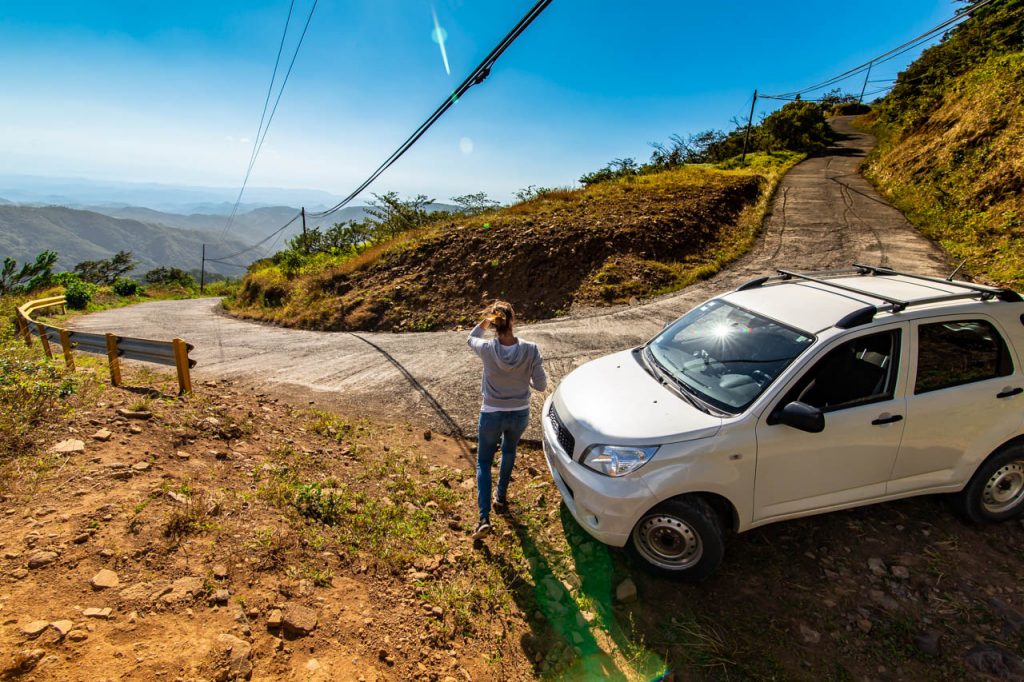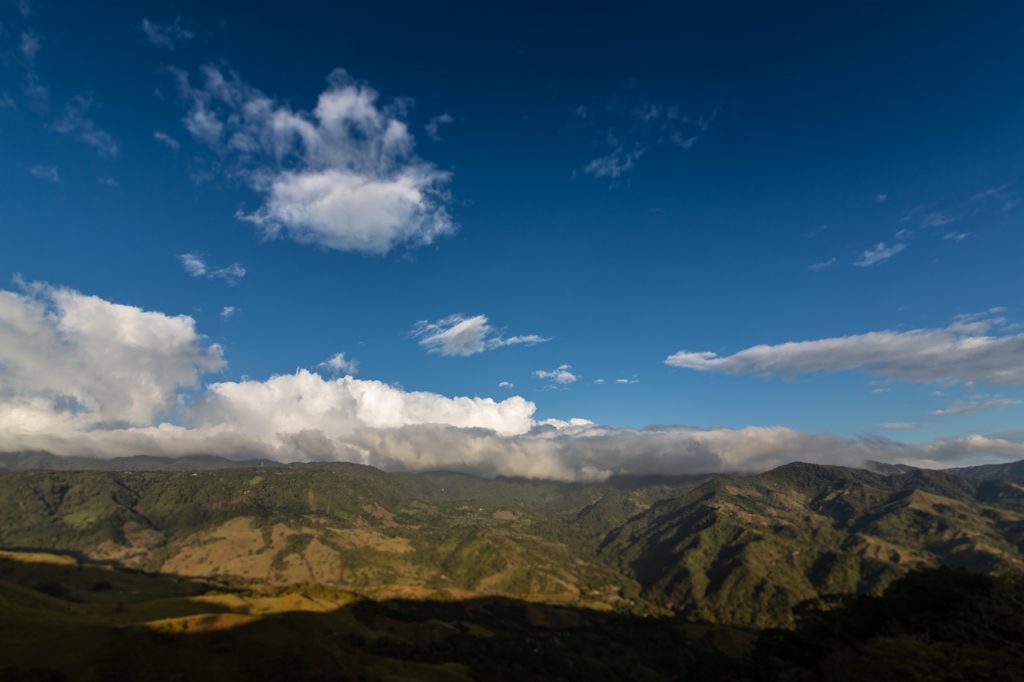 On that day we learned three things:
1.) Monteverde is literally in the clouds – which are easier to see if you put a certain distance between you and the scenario. The cloud system is hanging like a fluffy duvet on top of the woods.
2.) It is impossible to take pictures that rightly reflect the feeling of standing on the edge of the sky and looking down at the earth coving at your feet.
3.) In Monteverde there is what you might call a rainbow guarantee. They constantly appear in the sky – morning and evening.
We thank you Monteverde for a beautiful (and action-packed) tour – and big-ups to our little 4×4 Daihatsu who bravely crawled up and down the steep roads.